Fredag 8.juli var det endelig avreise til Danmark og Fionia Cup 2016!
Fionia Cup er et svært stevne som varer fra 10.-15.juli med utøvere fra Danmark, Sverige, Norge, Tyskland, Nederland, England, Sveits og flere..
Reisen nedover
Med bilene fullpakkede kjørte vi nedover til Kr.sand hvor vi luftet hundene, spiste middag og koste oss før vi tok fergen over til Hirtshals. Jeg var så heldig at jeg skulle få låne campingvognen til Sophie i Aarhus så vi stoppet her natt til lørdag og overnattet. Uthvilt og mette kjørte vi resten av turen ned til Fyn og Ringe hvor Fionia Cup skulle være. Å kjøre med campingvogn for første gang gikk veldig fint 🙂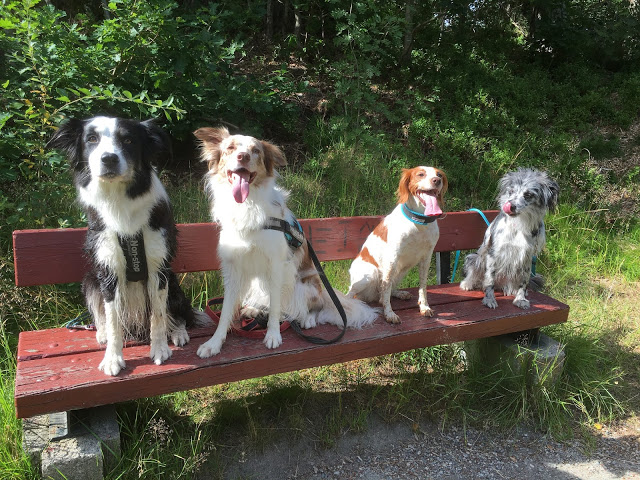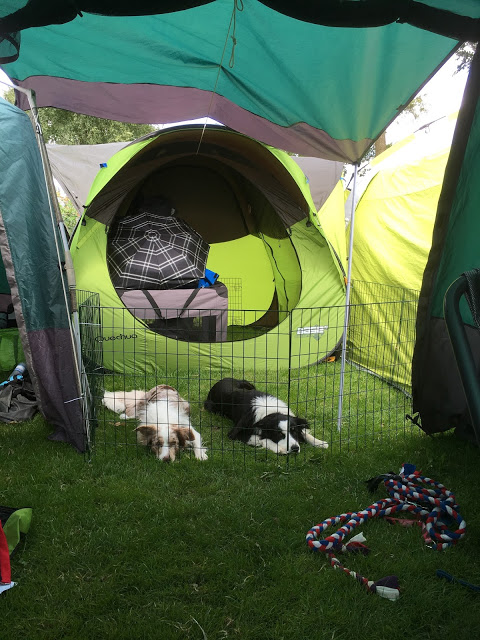 Konkurransene
Med 5 løp til dagen hvor minst 2 stk som regel kræsjet fikk jeg det sjeldent kjedelig på stevne. Bella gikk 2 seniorløp til dagen mens Buffy gikk ag1, hopp2 og åpen. Som regel start rundt kl.08-09 en gang og siste løp rundt kl.15-16. Litt travelt men dagen hvor 3 løp kræsjet gikk jeg bedre enn tidligere så fungerer godt under stress ihvertfall.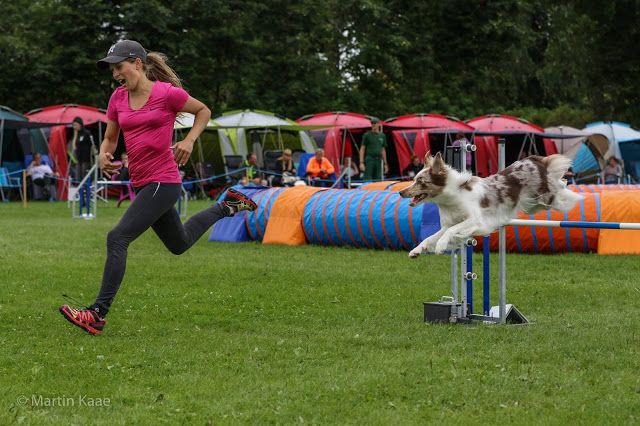 Bella hadde the «time of her life» med å gå agility, og ekstra kjekt med hele ca 27 startende hver dag i seniorklassene. Det ble to 2.plasser og 1.plass i løpet av uka på Bella 🙂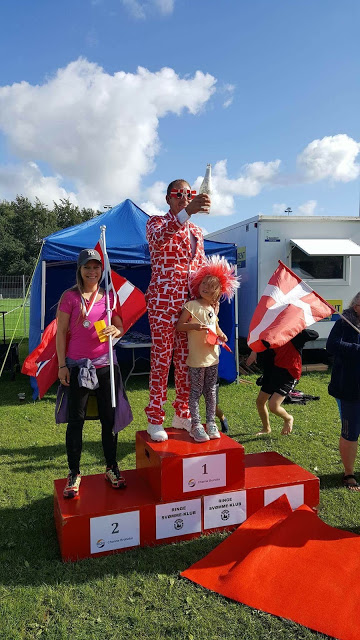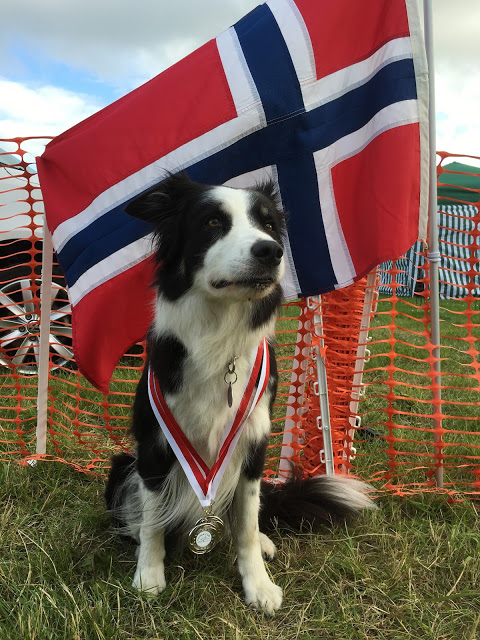 Buffy og jeg hadde mange gode løp og mange hvor tiden stod til pallplass men med 1 feil. Ikke minst hadde vi flere RC-treff! Beste resultat ble 10.plass i AG1, 10.plass i Hopp2 men er også ganske stolt av innsatsen vår i åpen konkurransen hvor vi den ene dagen kom 1 sekund bak vinneren!
Sosialt og de
Ekstra kjekt i år var at det var ganske mange som reiste nedover til Fionia fra Sør-Rogaland brukshund klubb og ikke minst fra andre norske klubber. På festen tirsdagskveld var vi vel rundt 40 norske utøvere (med familie)! Ekstra gøy med å være i Danmark er å treffe kullsøskene til Buffy. Selv med travelt tidsskjema rakk jeg og Stine (Pixie) en tur onsdagskveld mens Yvonna og Duke fikk ordnet et fellesbilde fredag før stevnet var over 🙂