The trip we had been looking forward to for a long time and had planed carefully was finally done the summer of 2016. Together with Hilde and Gabriel, we went on a roadtrip in USA. Three weeks, 8000 km and unforgetable memories ahead.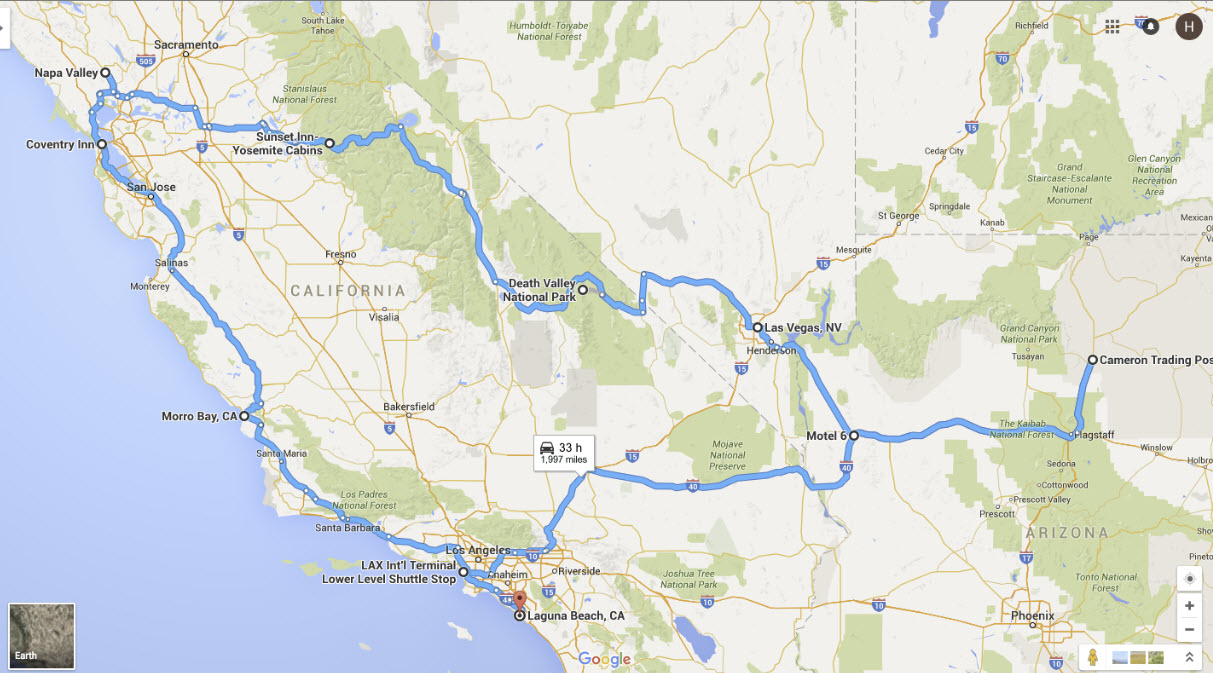 Grand Canyon here we come!
We landed at LAX (Los Angeles) in the afternoon after a long flight. After we collected our luggage we took the shuttle to Hertz to pick up our car for the next three weeks. Boy where we happy when we say the car – a Toyta 4Runner! We drove to Kingman where we spent the night at Motel 6, which was just fine. No dead body or policecar in sight like in the movies and an incredible delicious breakfast across the street (pancakes with maple syrup).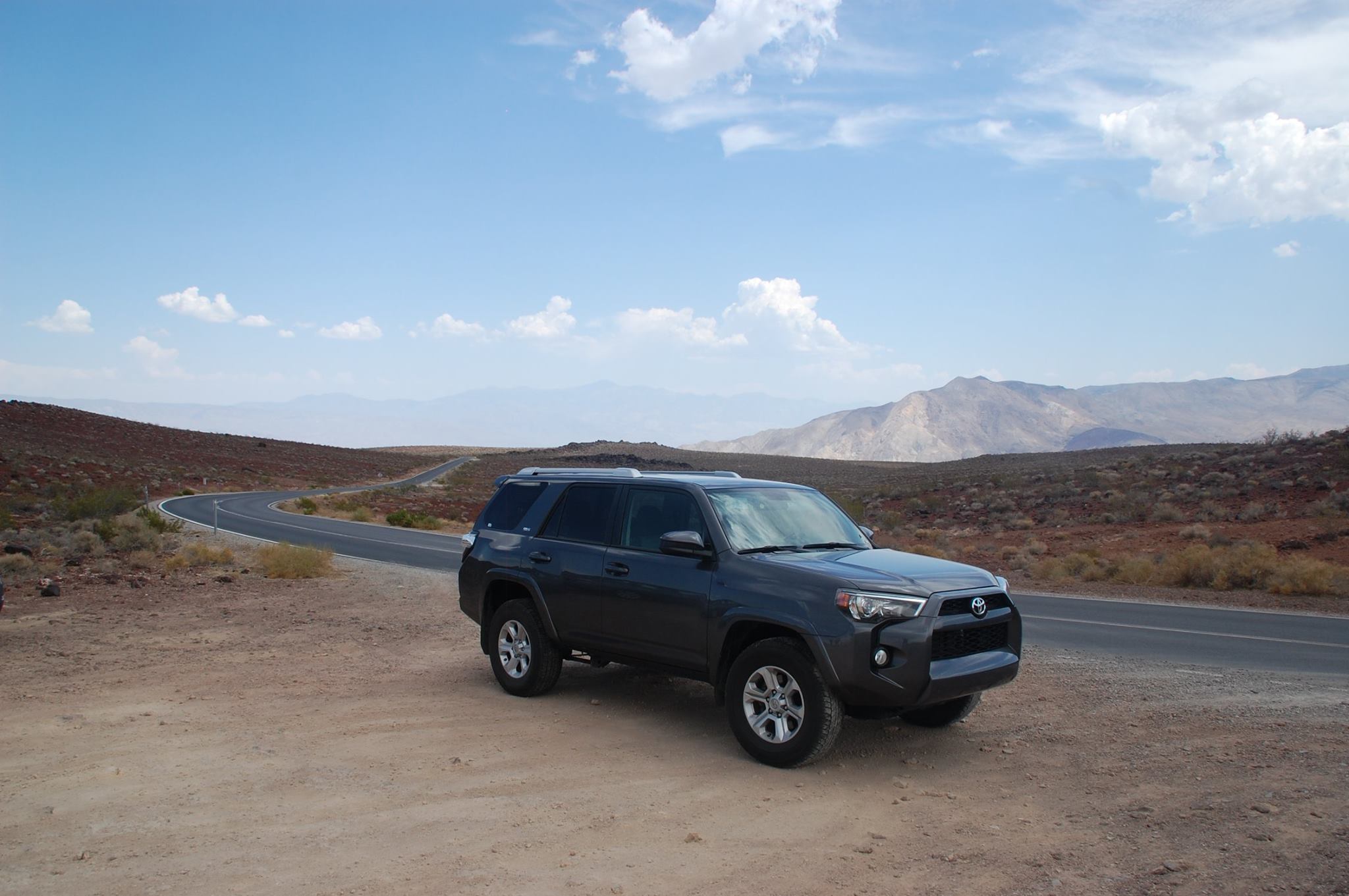 While planning the trip we realized Grand Canyon is really large, actually over 446 km long. We ended up staying at Cameron Trading Post, about 1 hour drive from Grand Canyon. It was a really nice hotel but you could tell from the pricing we had entered "touristville". During the 2 days we stayed here we drove alonge a route called Desert View Drive (had several lookout points over the Grand Canyon), visited Antelope Grand Canyons and Horseshoebend.
Best experience in Grand Canyon: Desert View Drive
Vegas baby!
Next stop after Grand Canyon was Las Vega and on the way there we drove by Hooverdam. It was really cool to see the dam but in 45 degrees celcius I had a small glimpse of what heatstroke feels like. Driving to the hotell we got to see the famous Vegas Strip and yes, everything is bigger in USA! The hotell we had chosen for the 4 days was the Mirage. An incredible hotel with everything you could want, since they really dont want you to leave. Stay and gamble! Which I did. 5 dollars on the slot machine..
We got to see Cirque Du Solei, Thunder From Down Under (Magic Mike show), try the shooting range, lounge at the pool and a lot more!
Best experience in Las Vegas: Thunder From Down Under 
Nature calls!
After 4 days in Las Vegas we headed to Death Valley and then Yosemite. We had heard it would be warm in Death Valley but no one can imagine what 50 degrees celcius feels like until you have been there yourself. In Yosemite is was perfect with 30 degrees celcius and nature which I will never forget the sight of. We had rented a cabin just outside the park for the 3 days we would stay here. Stags and eagles at night all alone in the woods, just perfect. My favorite memory from the park was the 6 hours long hike we did to Glacier Point along the Panorama Loop. If you are fit and love hiking I can highly recommend it.
Best experience in Yosemite: Glacier Point (Panorama Loop hiking trail)
Napa Valley og San Francisco
From wild nature to pretty and perfect winerys in Napa Valley. A visit to a winery is a must so we went to Robert Mondavi winery for a guided tour and winetasting. After some education on the process of prducing wine I can understand their pricing better. The fog that met us in San Francisco was a bit unexpected and we only got to see half of the Golden Gate bridge. I did get to drive over the bridge and that was pretty cool! The temperature dropped to about 15 degrees celcius and had us buying sweaters and scarfs. We enjoyed visiting Alcatraz, taking the trolley, driving in way too steep hills and visiting Fishermans Wharf.
Best experience in Napa Valley: Besøk på vingård
Best experience in San Francisco: Alcatraz
Pacific Coast High Way
From San Francisco we drove towards Los Angeles on the famous Pacific Coast Highway. The road runs along the Pacific Ocean and we got to see whales and sea cows. When we stopped in Morro Bay halfway to LA for the night we enjoyed excellent seafood.

Best experience on Pacific Coast Highway: Whales and sea cows

Los Angeles – city of Angels
The last city on our roadtrip was Los Angeles and Laguna Beach. We rented a lovely vacationhouse with a view of the sea in Laguna Beach. We made so many more memories the last 6 days visiting Universal Studios, Six Flags, Hollywood and Beverly Hills.
Best experience in Los Angeles: Six Flags and sunset in Laguna Beach
My top 4 tips:
1. Plan the trip ahead and buy tickets to attractions, places etc before you leave. You will save a lot of money and time this way.
2. Choose a few places/cities to visist (depending on the duration of the trip). Its better to have plenty of time and expand the route if needed.
3. Check out "roomtips" on Tripadvisor when booking hotel. Insider tips are highly valuable.
4. Visit at least one national park, you will not regret it.