1 car.
2 girls.
4 dogs.
Over 1200 km.
We spent the night in Kragerø before leaving next morning for Kongsvinger. I always split the 9 hour drive over 2 days so I can arrive rested and ready for action. After walking the dogs and eating dinner we arrived at the venue.
As always NO has great surface, awesome atmosphere and amazing judges who have inspirational courses. Buffy and me was in our flowzone in all our runs and as always it is a pleasure to see the improvements we have made when it comes to jumping technique.
Jump2 on saturday was a clean run and got us our final qualification for jump3. It was also a 2nd place (out of 84 dogs). It was extra nice to see we still had the potential to run with a better time. I A2 we had a bar (and a massive detour) but still managed to get 7th place (out of 65 dogs).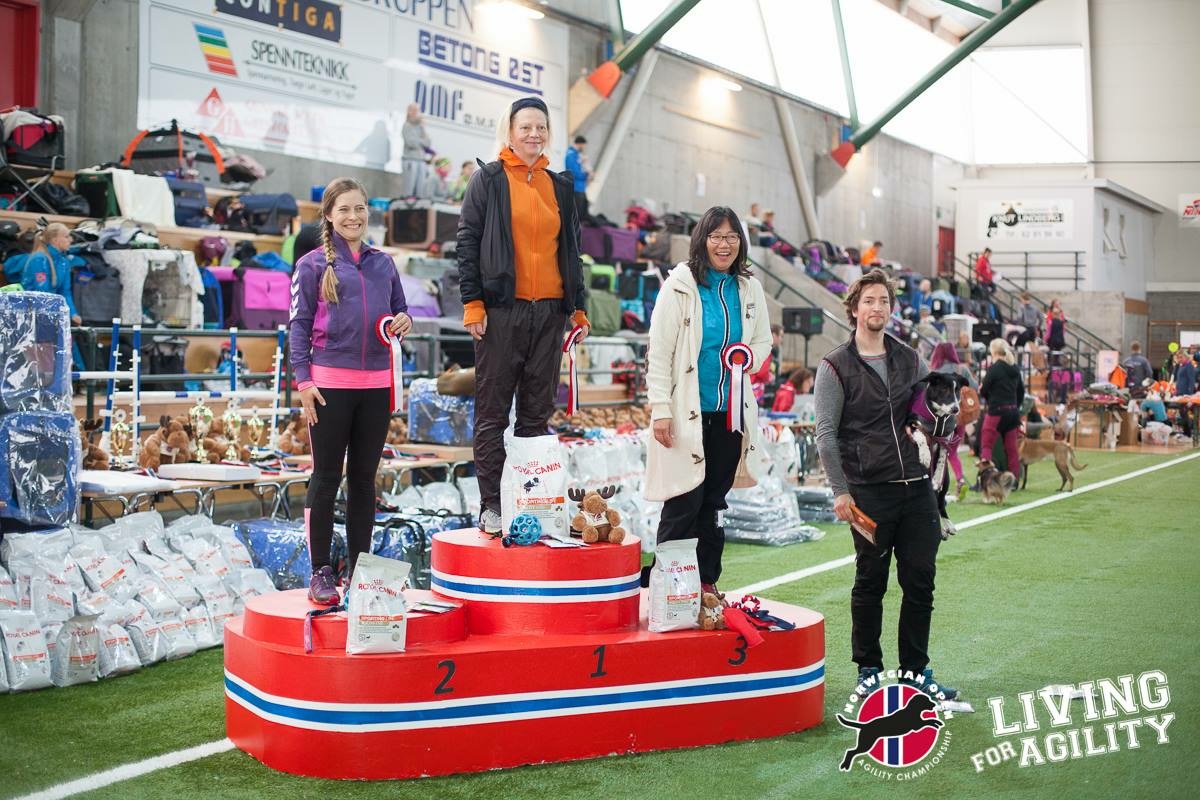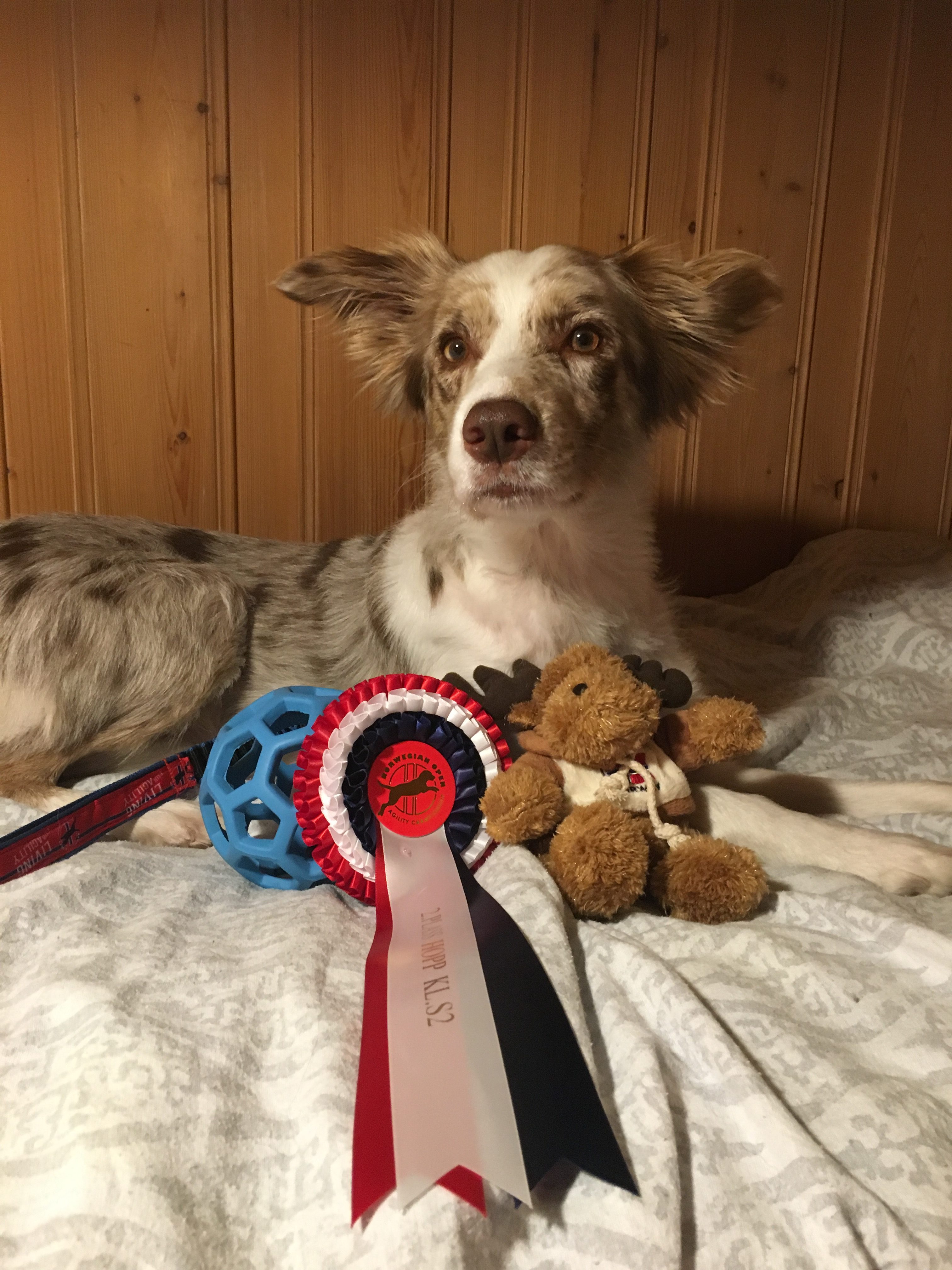 Besides the agility part of NO we had an amazing time with friends. Zen impresses as always by being super cool with the whole NO experience and had no problems training with me near the rings. He got to met quite a few new friends which of course he charmed totally.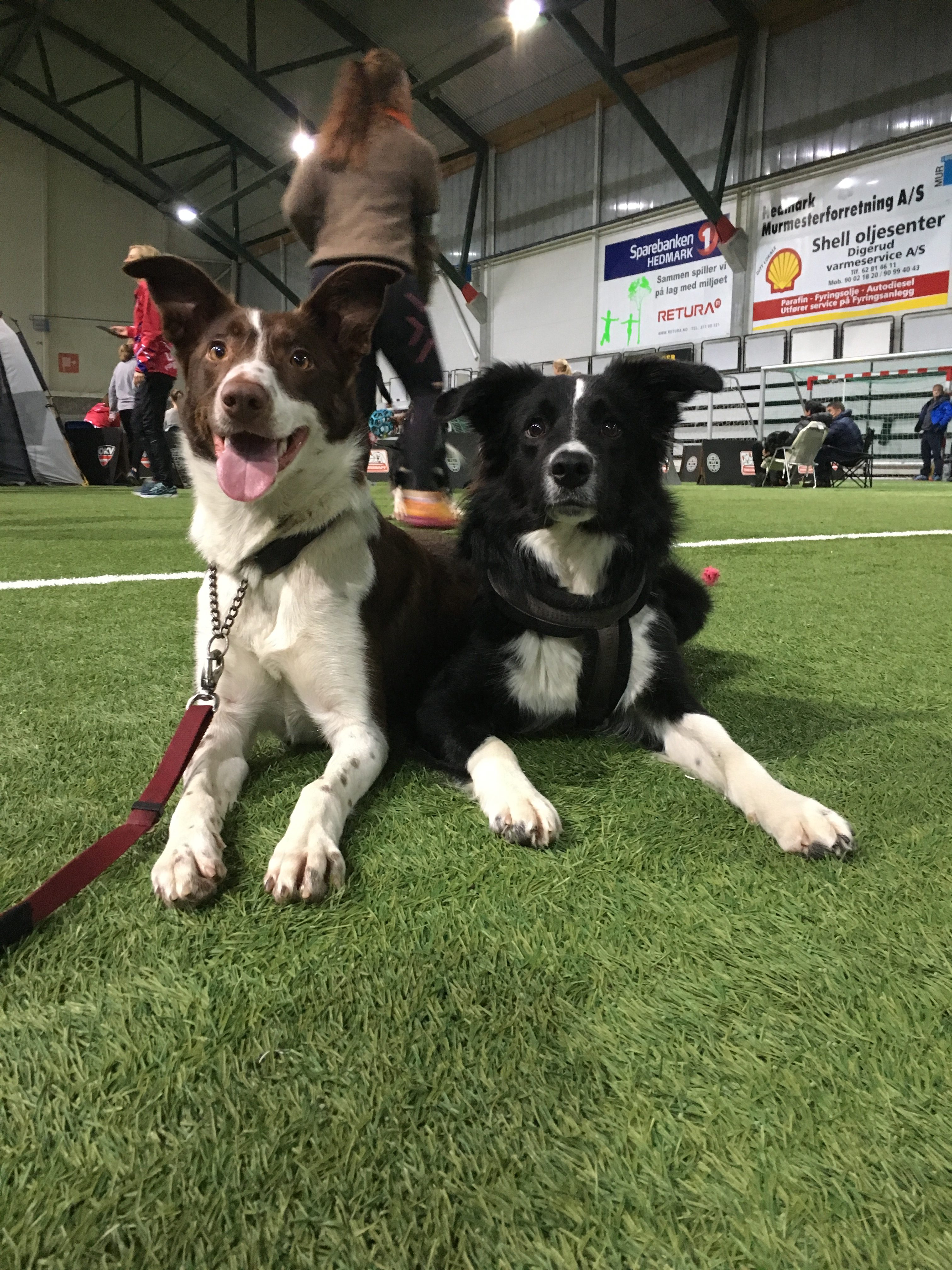 Coming home to this made the trip even better: