4th of june 2018
Location: Bjerkreim muncipality
Time: 2-3 hours (each way)
Distance: 6,3 km (one way)
Height: 390 m.a.s.l.
GPS coordinates for parking: 58°41'23.9″N 6°29'56.2″E
Dogfriendly 🐾🐾 of 🐾🐾🐾 possible
🐾 A few fencejibs
Sheeps on the whole hike
🐾 Water accessible
On friday afternoon me, Tom Ove, all ours dogs drove together with Hilde, Gabriel and Axo to Bjordal in Bjerkreim. The drive was filled with amazing views and you even though you might think this is in the middle of nowhere, we saw several farms before the road went from asphalt to dirt road. After a while on the dirt road, you will see a parkinglot on the left hand side. Here is where we park and beging the hike.
The first part of the hike to Kvitlen is on a trail of rocks along the river up to Storehølen i steep terrain (there is chains to climb specially steep parts). After a while on the rocky trail you are surrounded by birch forrest continuing untill the farm at Brattabø. From here the terrain is pretty flat until reaching Kvitlånå. We pass one of Turistforeningens cottages which has a great view over the valley. We locate a nice campingspot further in the valley from the cottage and settle inn for the night. This is our first camping with four dogs in one tent but we all hade plenty of space.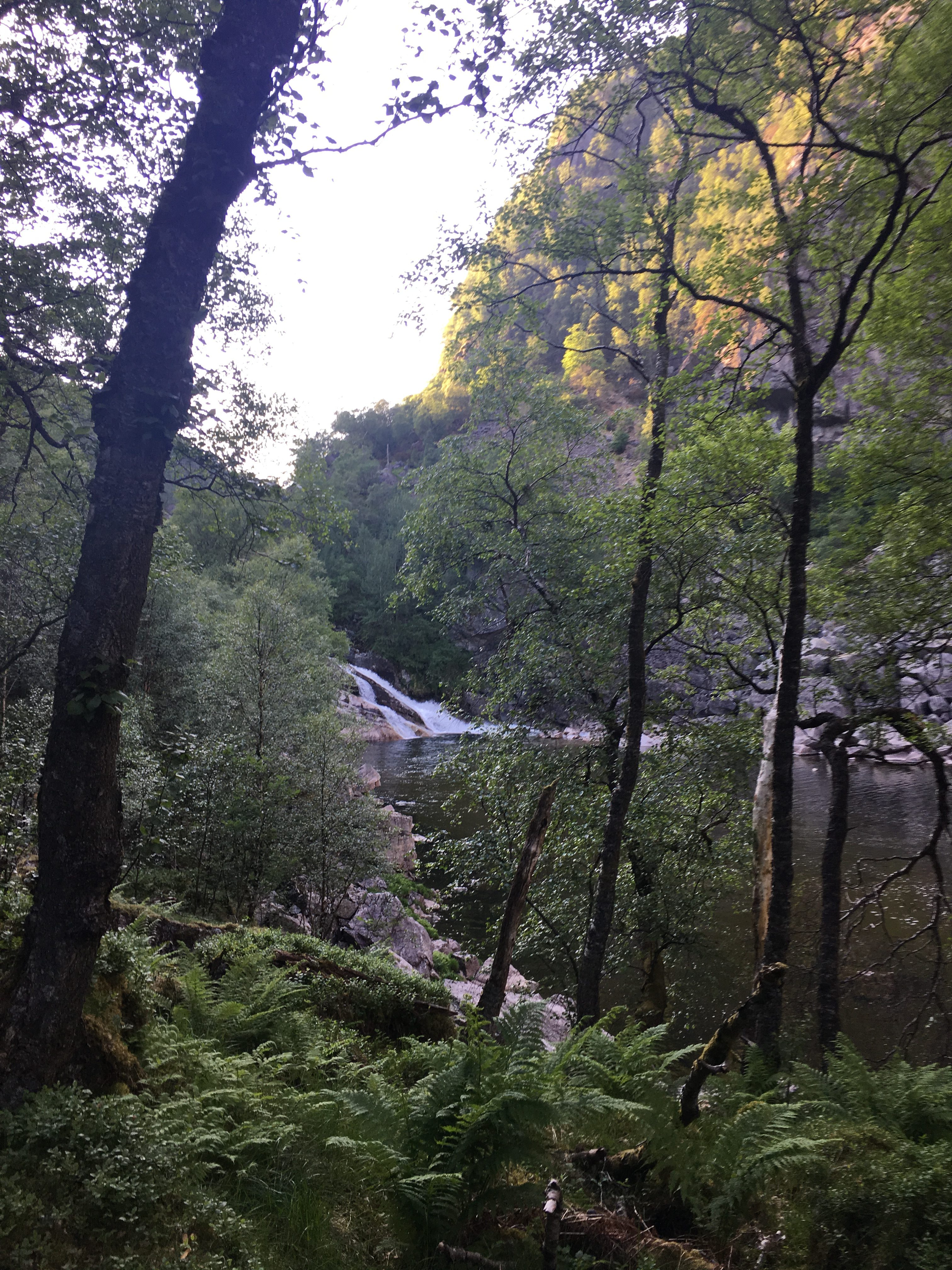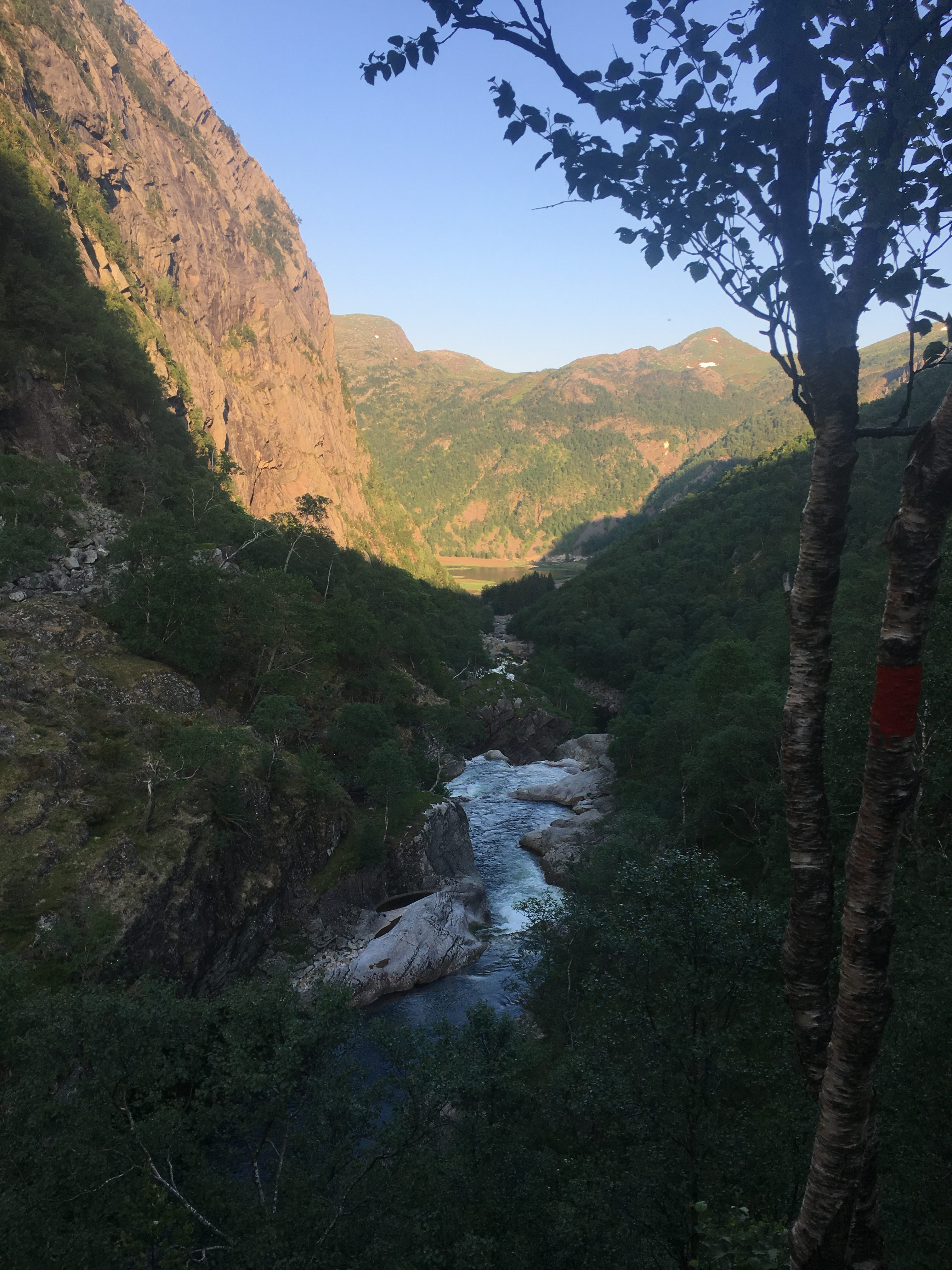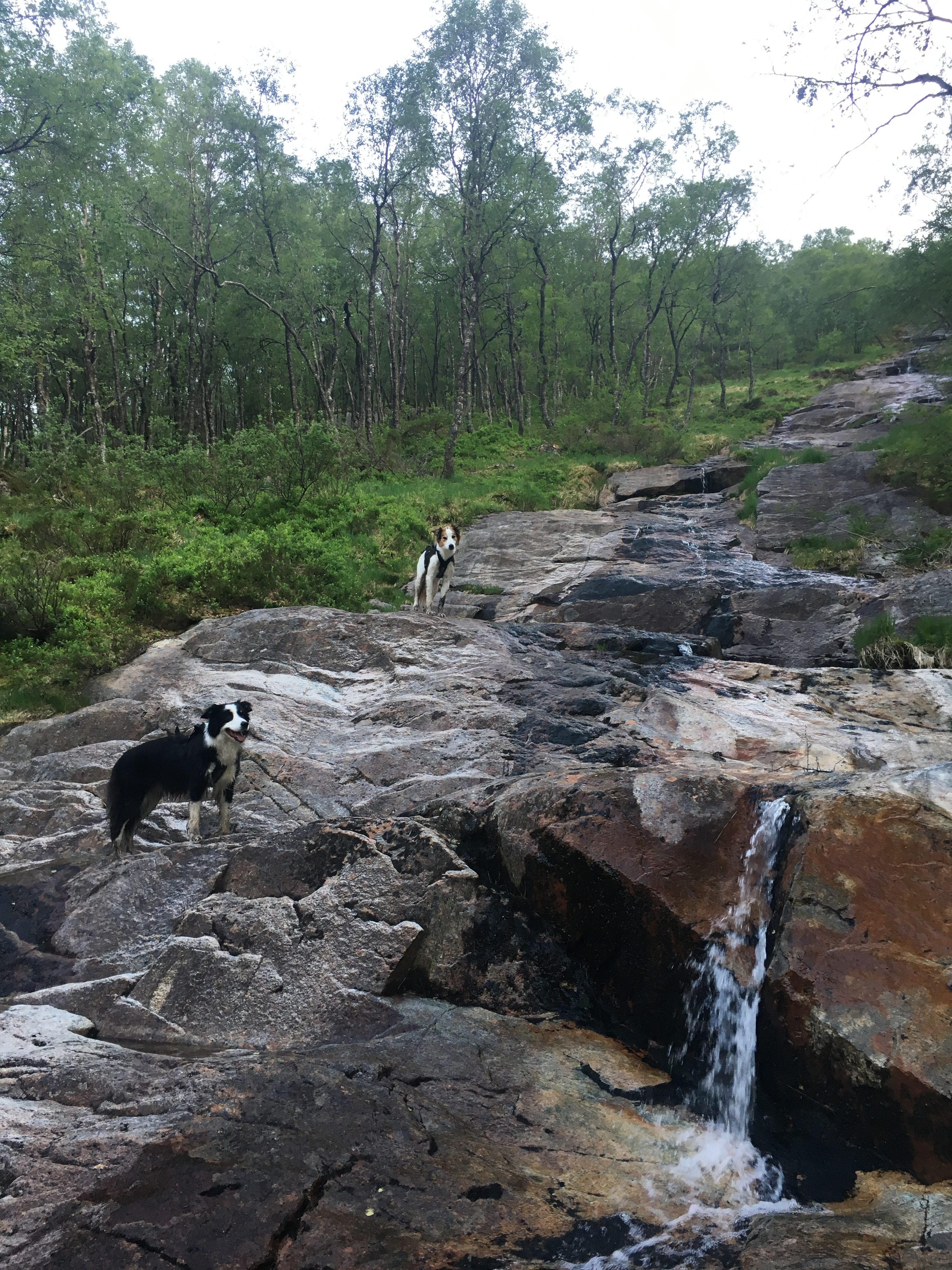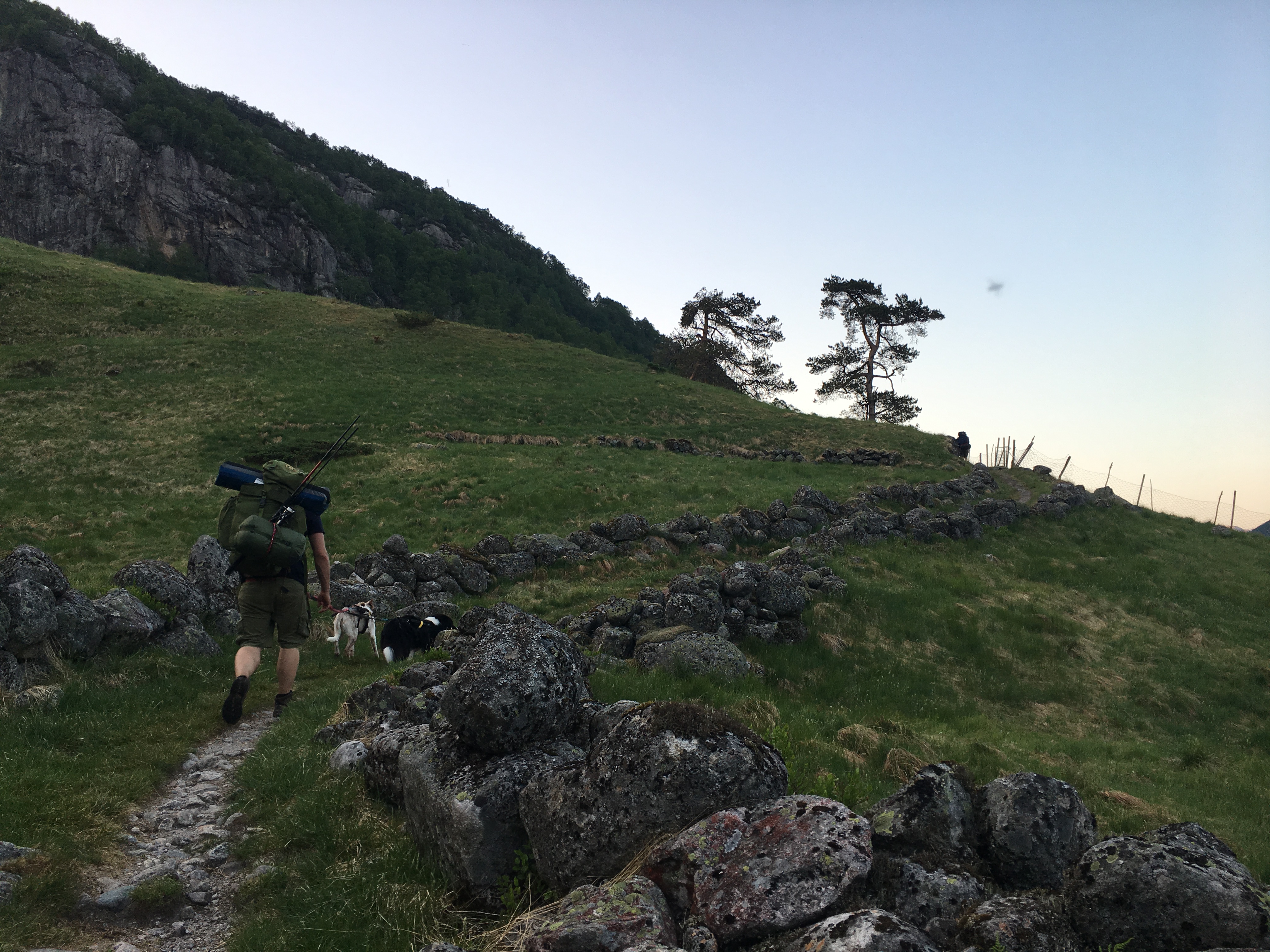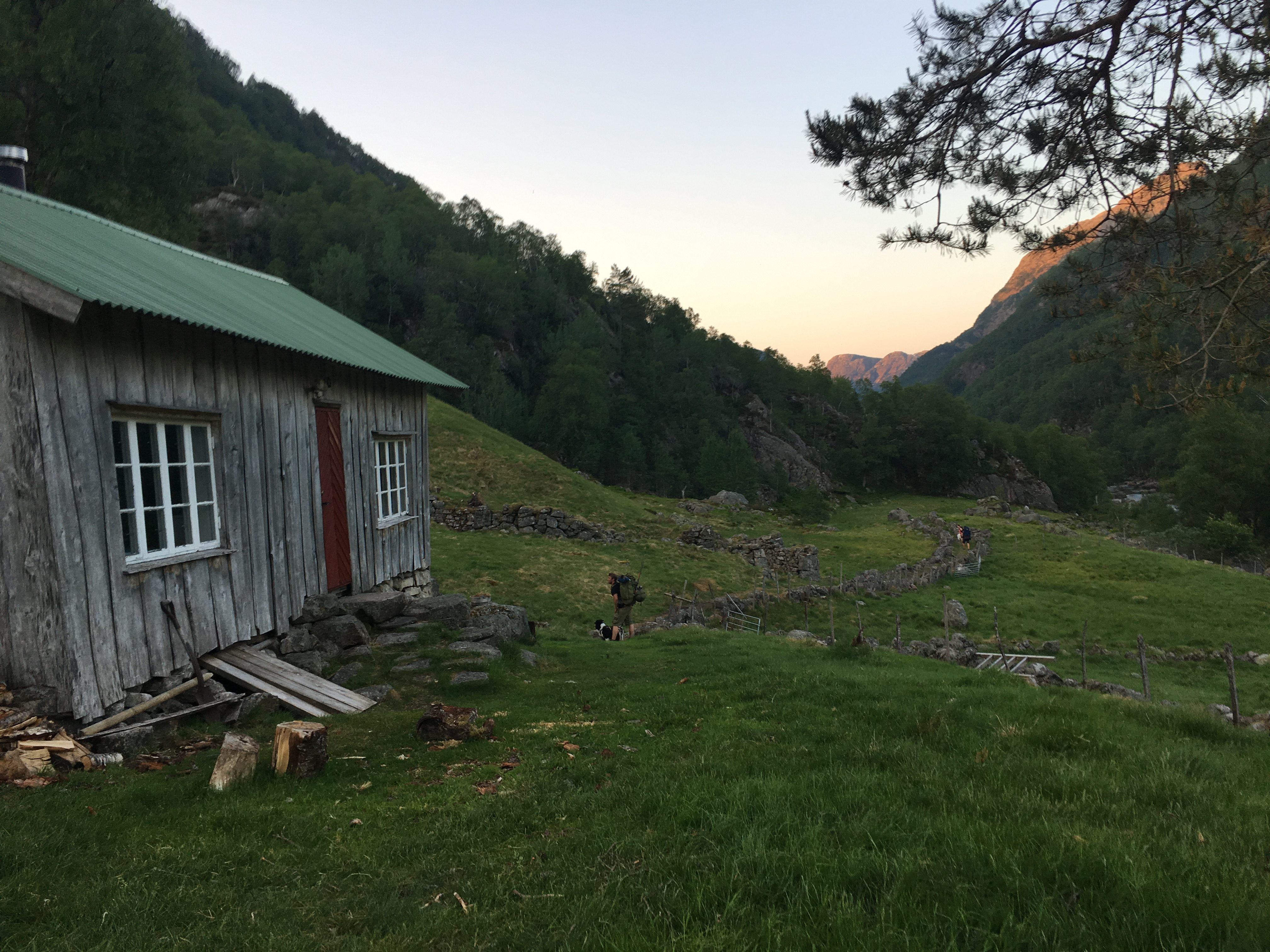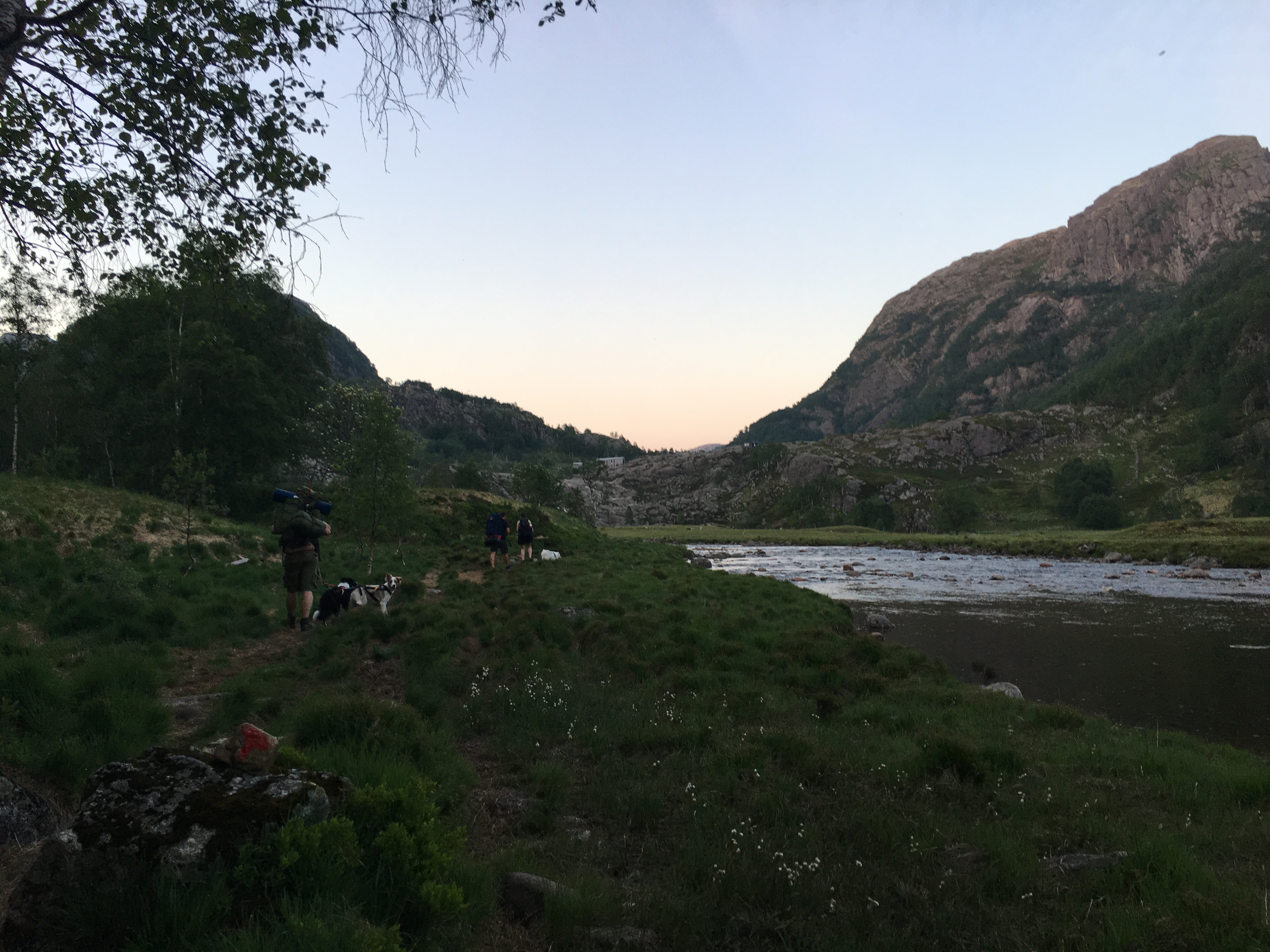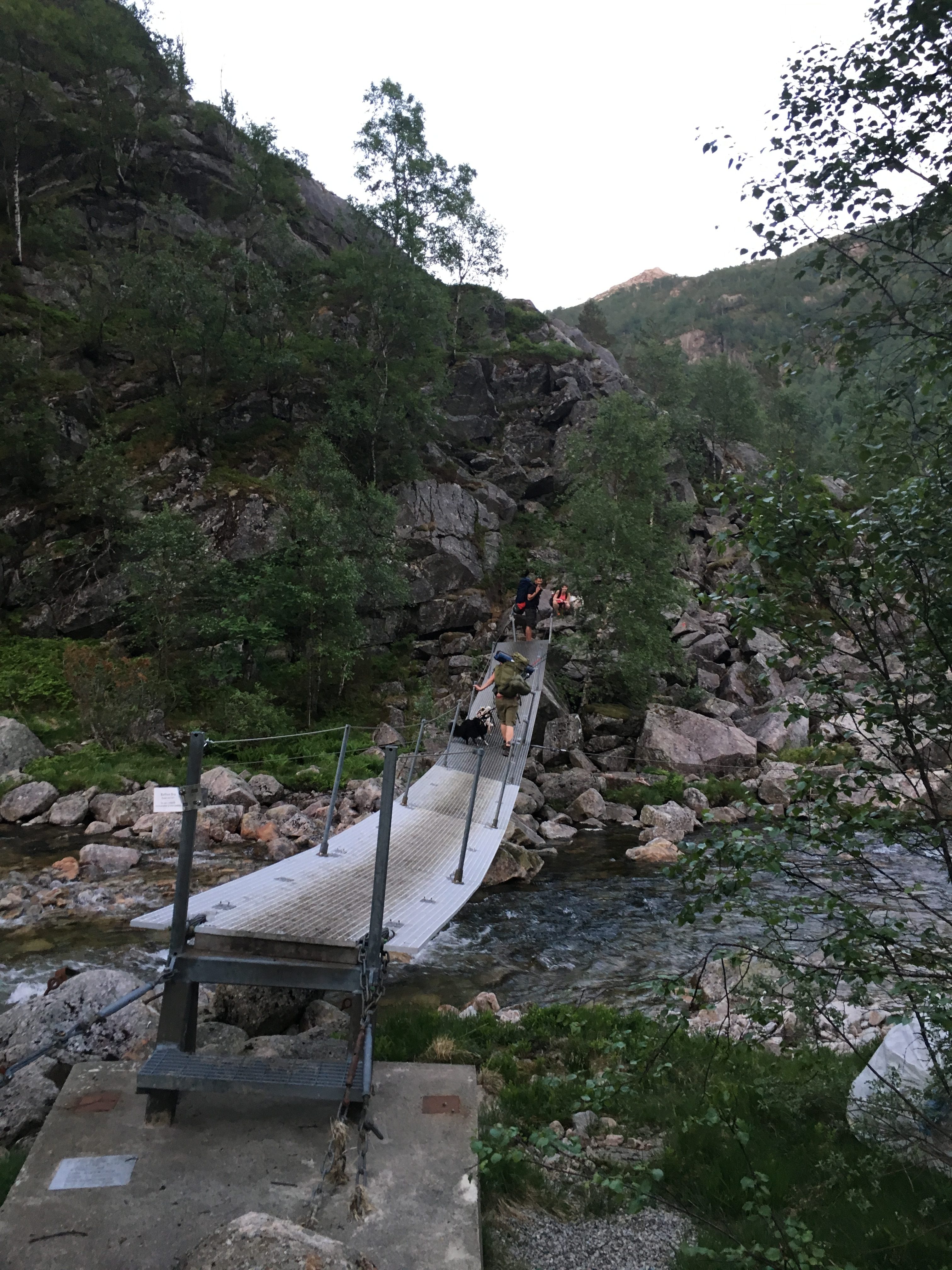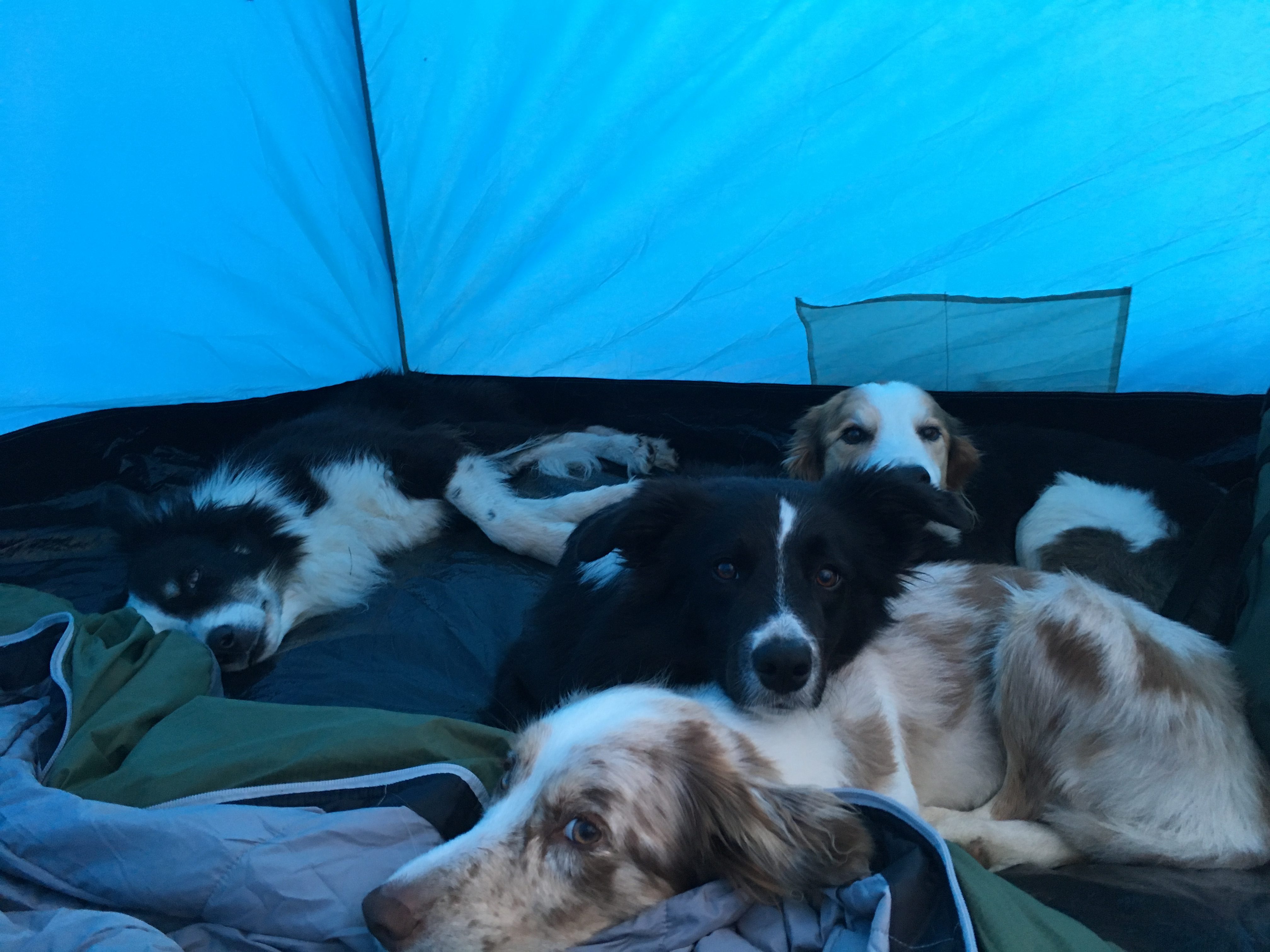 The next morning begins with a swim (for the dogs). The river is only 15 meters from our campingspot and the dogs probably spent more time in the water during the weekend than on land. We take a small hike further up the river and find a great spot for some relaxing and swimming for both us and the dogs. The rest of the day is spent by relaxing and swimming at the beach next to our campingspot.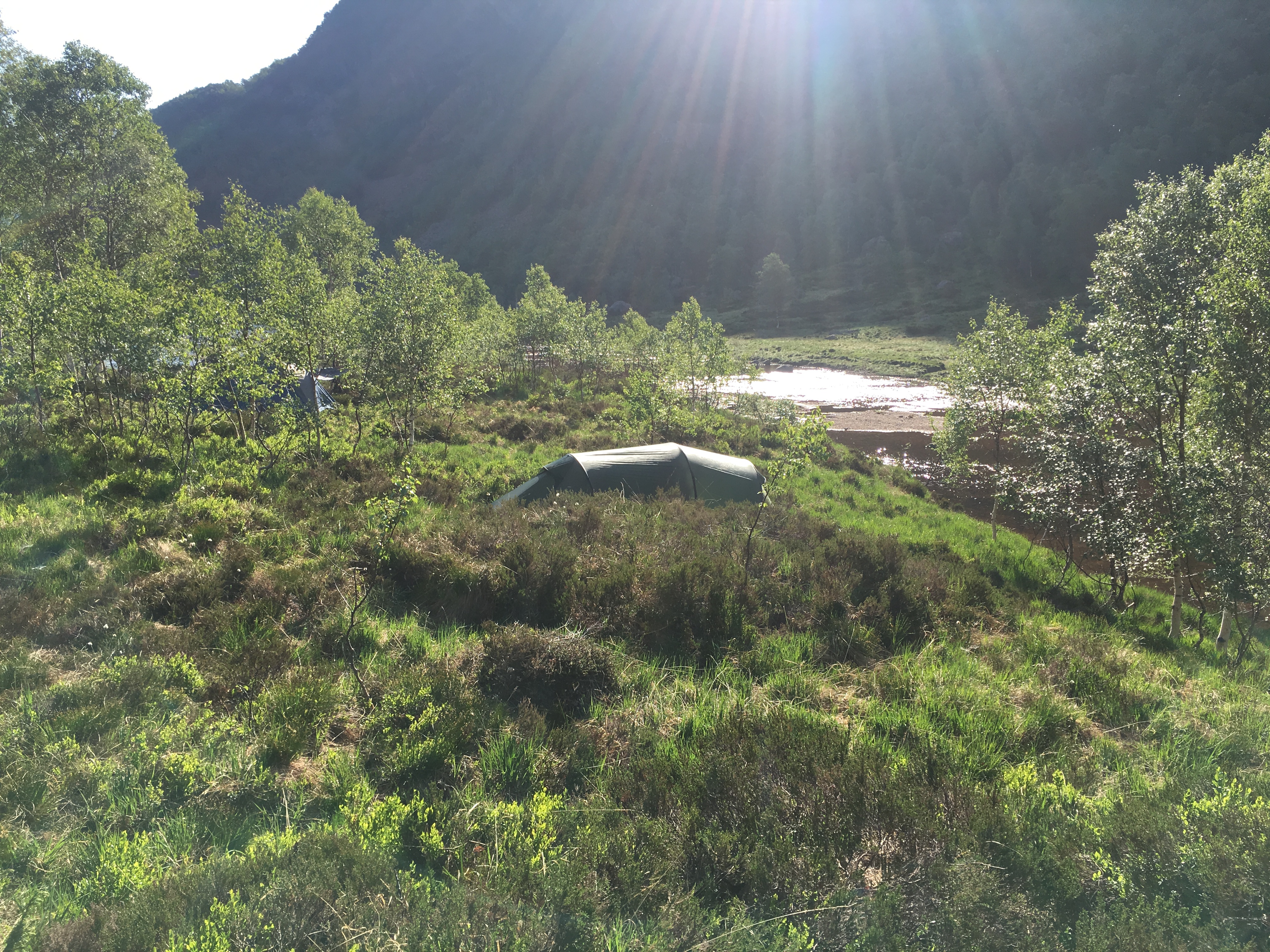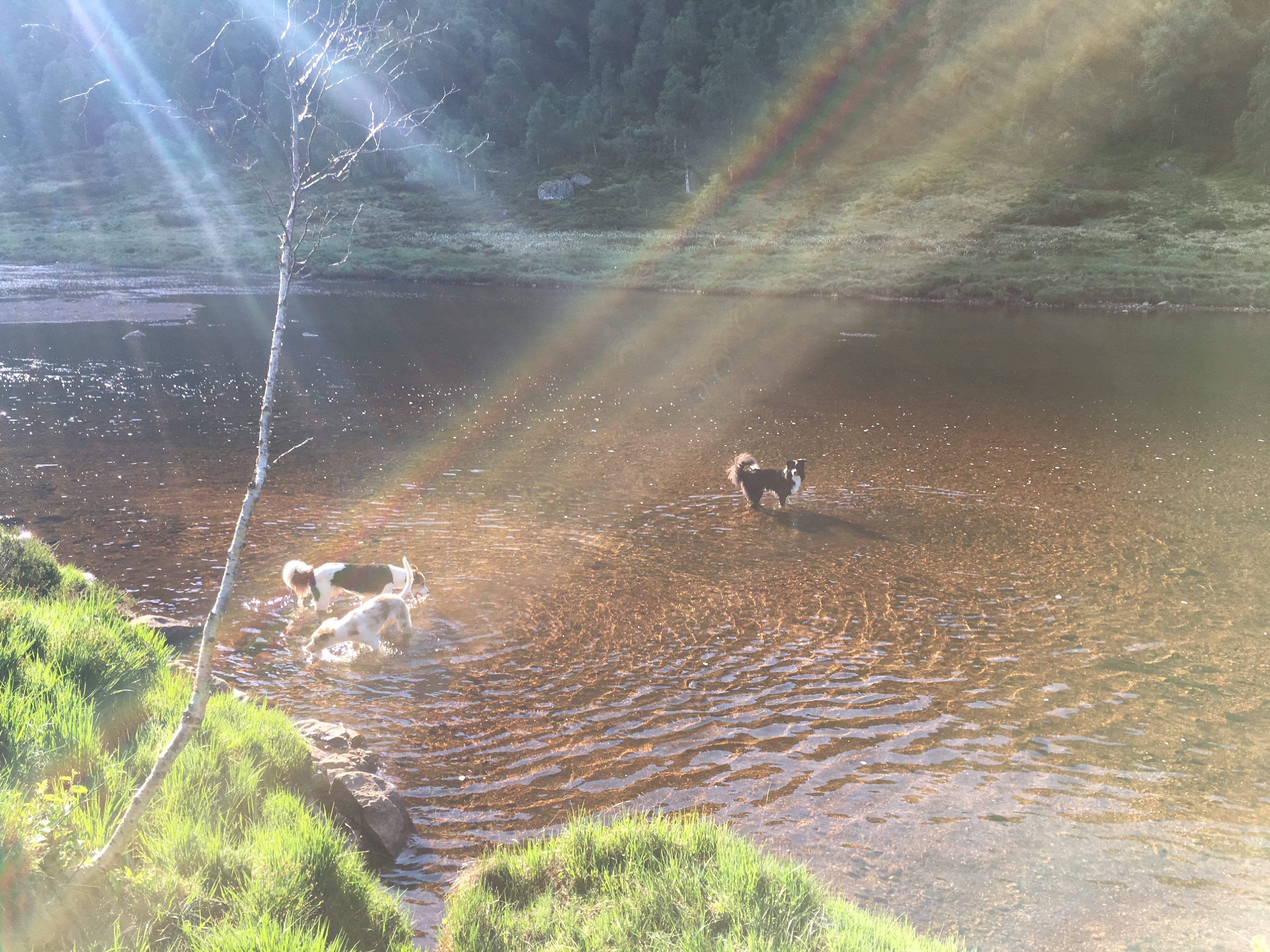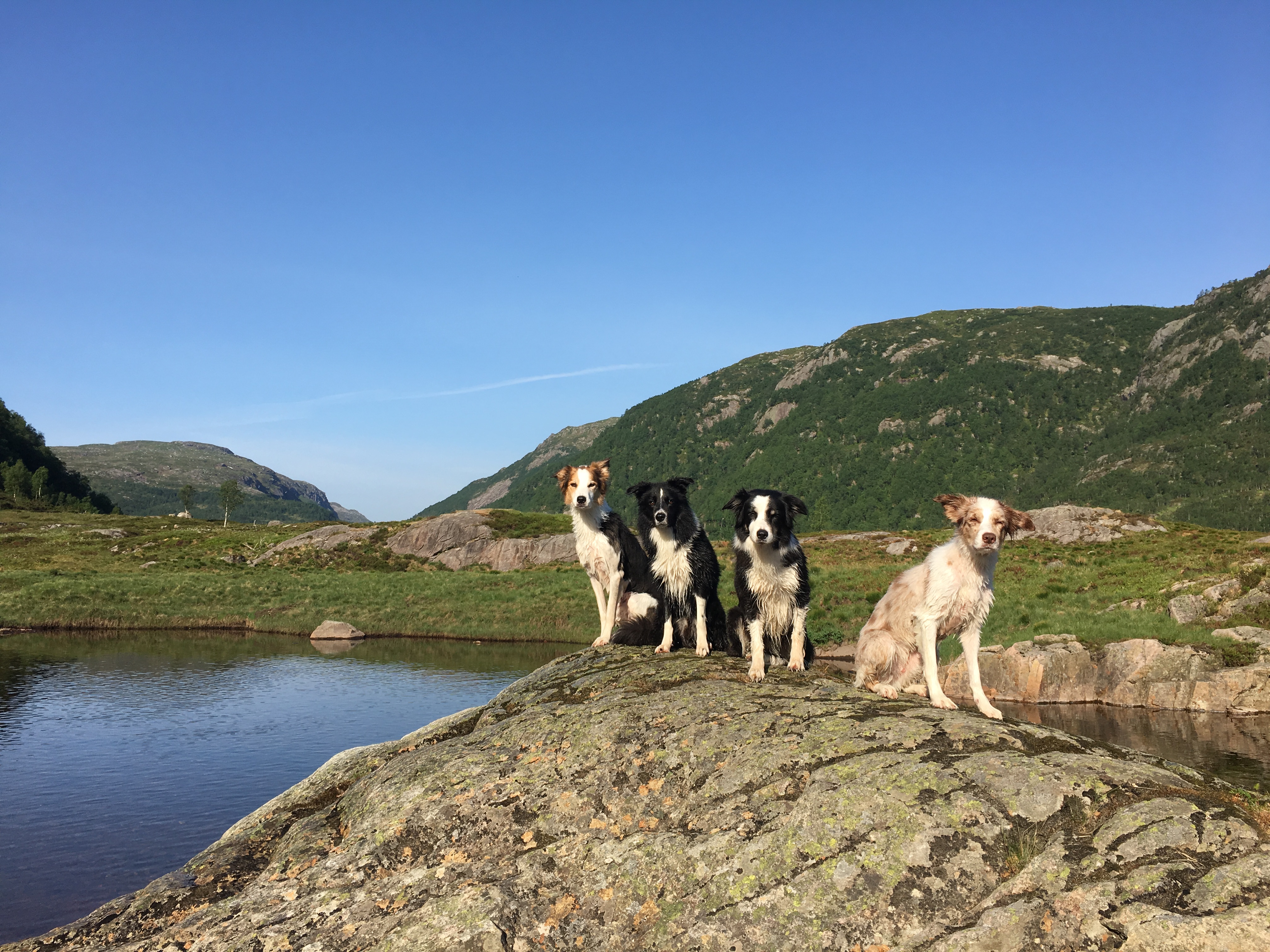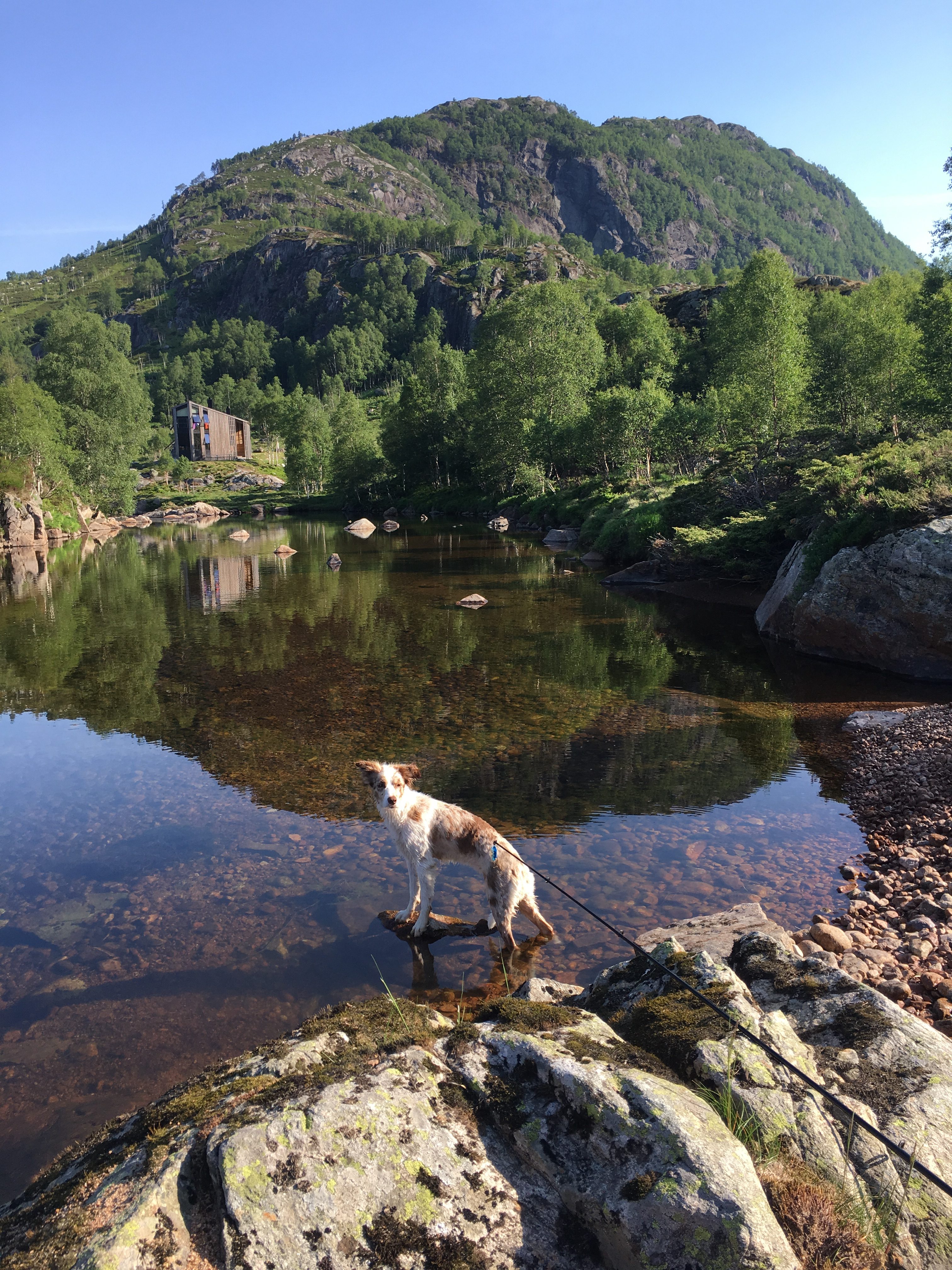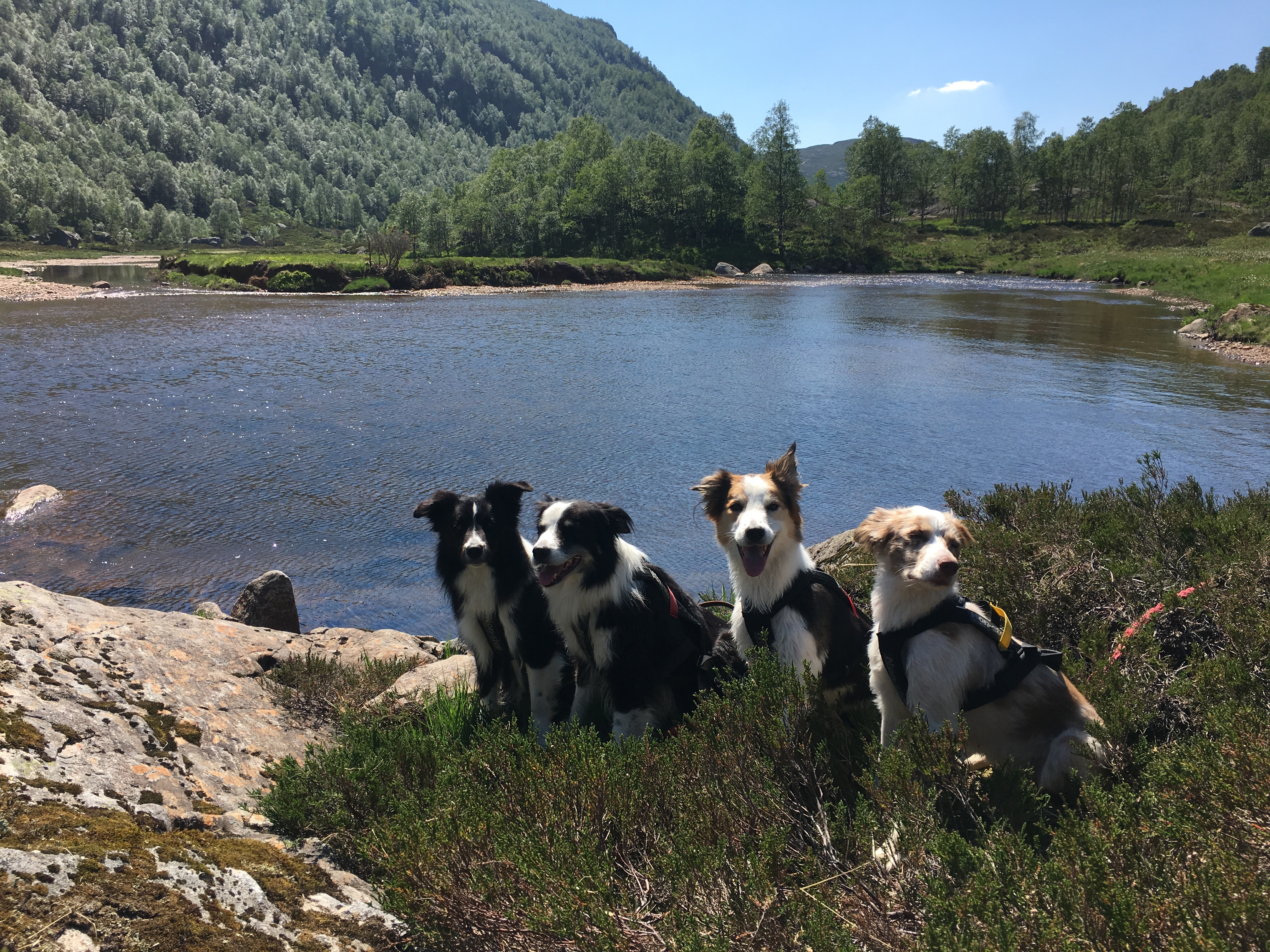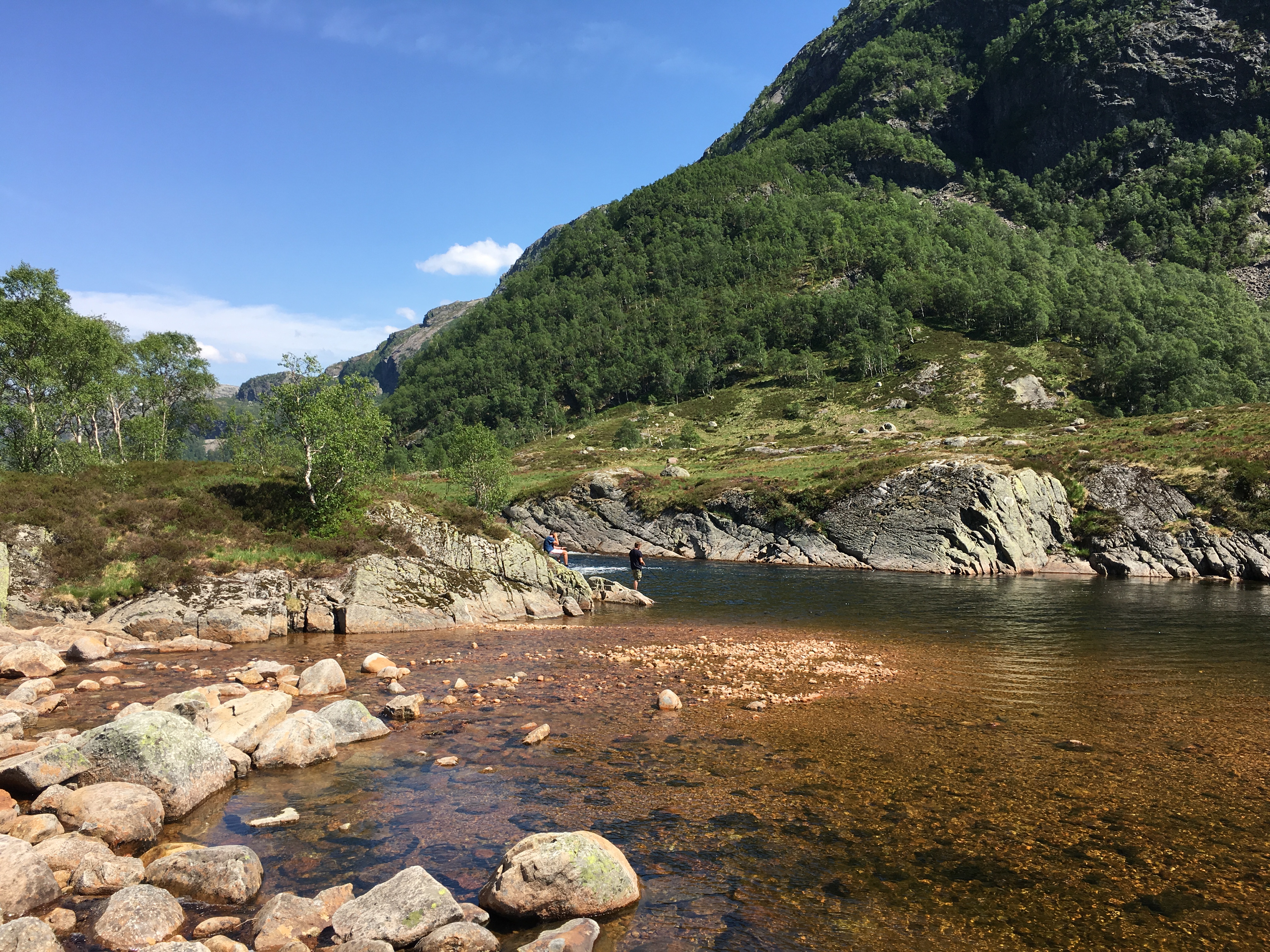 On sunday we pack up our stuff and start the hike down to the cars after a great weekend spent in beautiful norwegian nature with amazing summerweather.