In our run on saturday Buffy ignored my handling and chose her own path in the course. I gave her several opportunities to listen to me and correct her mistakes but since she continued her anarchy we stopped and walked out of the course. Outside she got to do some tricks and had her reward. The reminder to listen to my handling obviously worked. On sunday we were a team running agility together! The result was a clean run, 1st place and our first certificate.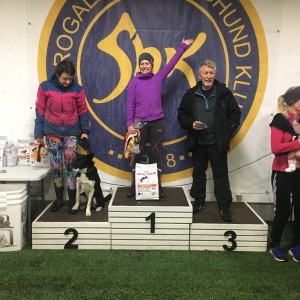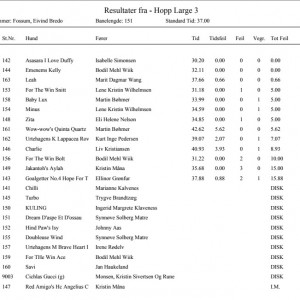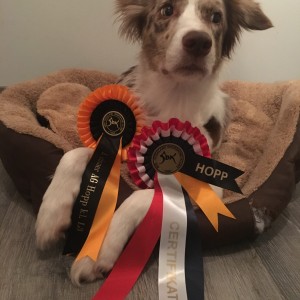 Another run I am quite happy with, is our A2 run on sunday. We both kept focus and stayed in the flow despite it not being a clean run.
Between my runs and working at the competition Zen got some training and walking.