Published August 21, 2018
For a long time we have wanted to travel to Croatia, but as usual we want to see more than one place/city when travelling somewhere new. A cruise along the coast visiting a new city everyday sounded perfect for us. Plenty of time to relax and also new experiences in one week – perfect!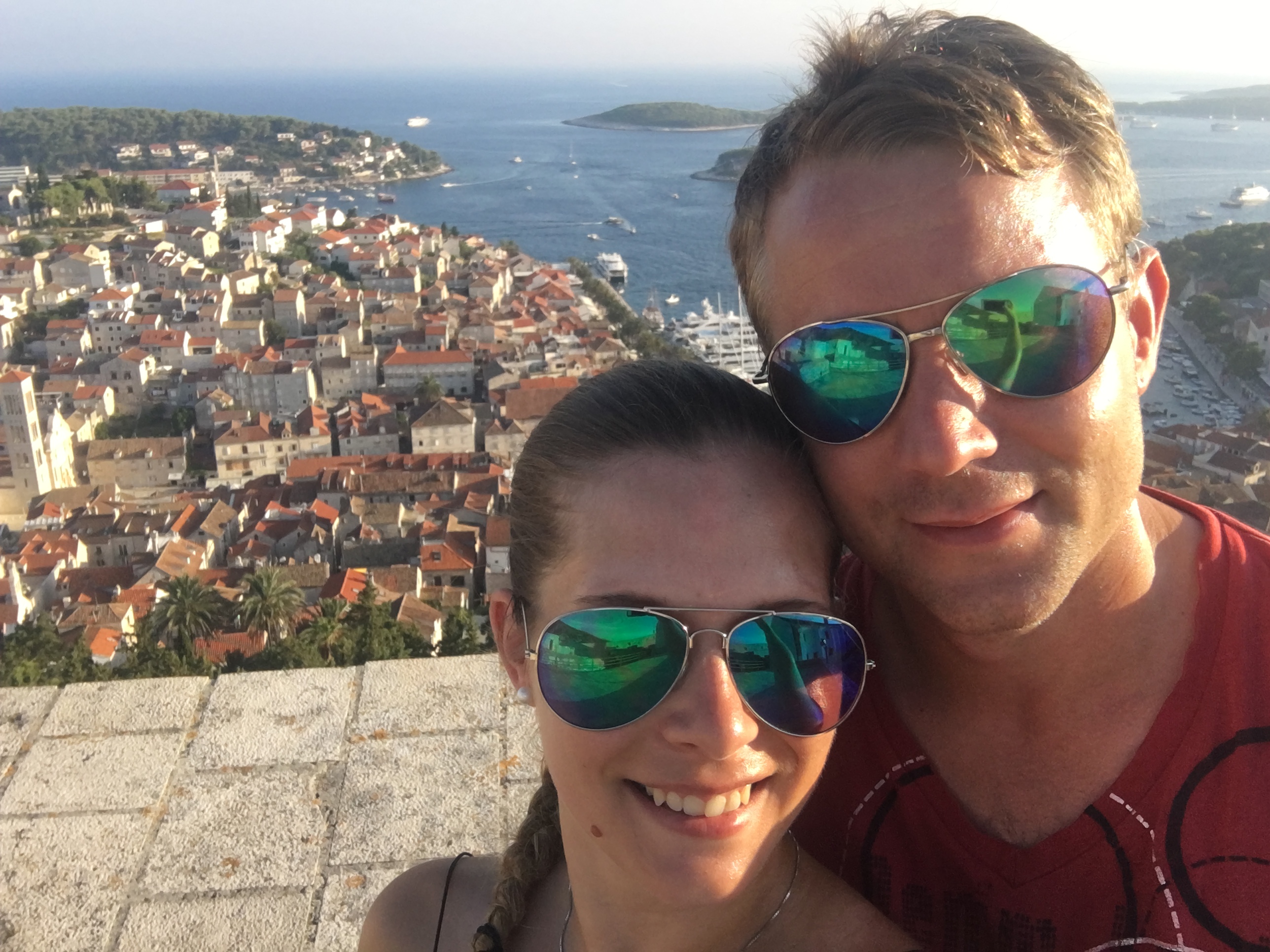 The yacht we stayed on
The yacht we stayed on was named Desire and was built in 2017 with room for 42 passengers. It has 18 cabins, 3 decks, saltwater pool and jacuzzi on the sundeck. The cabins were spacious and the bathroom as well. Each day breakfast and lunch was served in the restaurant aboard the ship.
The places we visited
Day 1: Split
Upon arrival in Split we dropped of our luggage on the ship and spent the rest of the day wandering around Split before the welcome dinner on the ship in the evening.
Day 2: Brač – Hvar
The next morning we visited the Island Brač where we spent a few hours on the beach and in the waterpark. The rest of the day was spent i Hvar walking the streets and up to the castle.
Day 3: Korčula
After breakfast we stopped for a swim near a beautiful cove before arriving to Korčula where we enjoyed good food, amazing view and sightseeing.
Day 4: Dubrovnik
Dubrovnik was an impressive city where we had the best meal on our whole trip to Croatia. The walk on top of the city walls was incredible and is a must when in Dubrovnik!
Day 5: Mljet nationalpark
The day in the national park was spent swimming and snorkeling. The water in Croatia is so incredible clear. In the evening we had a barbeque on the ship with great food, music and dancing.
Day 6: Pučisča
In Pučisča we had a quiet day with sightseeing in the town and relaxing on the ship before it was the captains dinner in the evening with live music.
Day 7: Omiš – Split
In Omiš we went for a boatride up the river Cetina before our ship returned to Split. The day in Split was spent relaxing and having some good food.
Perfect vacation
I would give our vacation a 10 out of 10! For us this was the perfect combination of relaxing and new experiences every day. Normally we plan everything ourselves but for once it was nice that everything was planned out for us. The yacht, the food and the places we visited was excellent. Some places we would have liked more time but all in all it was a perfect vacation!