In honour of Bella, who turned 15 years April 18th, 2021, I wanted to share how I care for my senior dog in our daily life. The specific things (and how I do them), has developed over time as I have acquired knowledge and information on the different topics. There is sadly never a guarantee for how long we are lucky enough to have our dogs with us, but I strongly believe I can contribute greatly to my dogs quality of life through how I provide for them. I hope the following tips may be of use for other senior dog owners out there.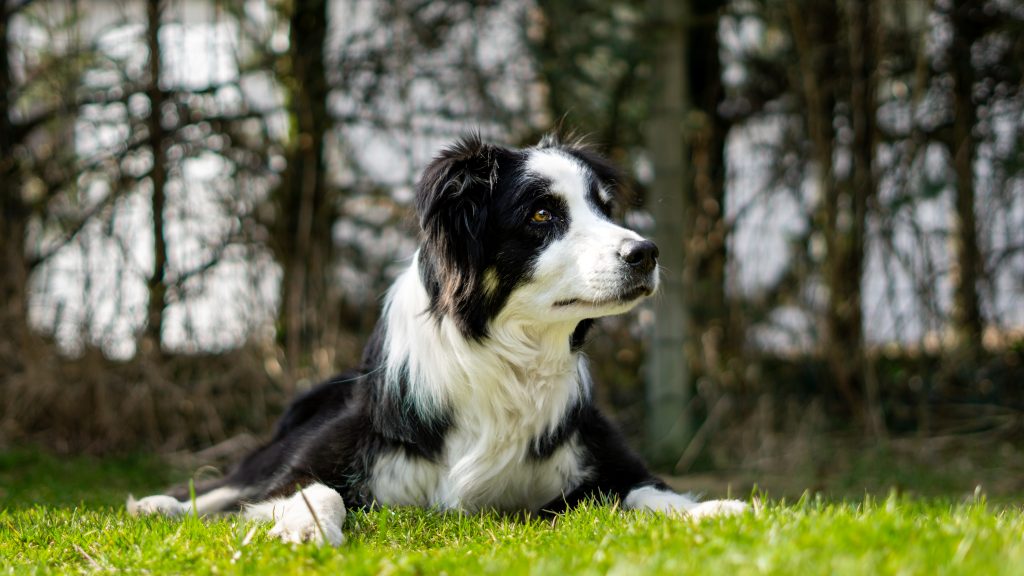 Raw feeding
I started raw feeding in 2010, when Bella was about 4 years old (if you are interested in learning more about raw feeding in general, see "Raw feeding – What, why and how"). For several years I used VOM (Norwegian premade raw), until 2019 when I decided to learn how to raw feed from scratch (homemade). I prepared a custom homemade diet for Bella for about 1,5 years, and then switched to MUSH (Finnish premade raw). The reason I stopped doing the homemade diet was due to the difficulty of getting diversity in terms of protein (which is why I wanted to stop using VOM in the first place). In addition to MUSH (which is free of artificial vitamins and the reason I selected this brand) I also give oily fish like salmon, mackerel and herring as well as meaty bones once a week. About three times a week I also add a raw egg.
If you can get a variety of proteins, I highly recommend doing homemade raw, but it is important to know what you are doing so please acquire the knowledge and information you need. A great place to start is "Canine Nutrigenomics: The New Science of Feeding Your Dog for Optimum Health". You can also check out these Facebook groups: Raw & Holistic Cat & Dog Support Group and RAW & BARF feeding for Dogs.

Please be aware that switching diets can be difficult for some dogs, especially if they have a sensitive digestion. Changing a dog`s diet should always be done gradually over a period of time and the new food/diet should be introduced slowly. Older dogs often have a slower digestion, so please be aware of this as well.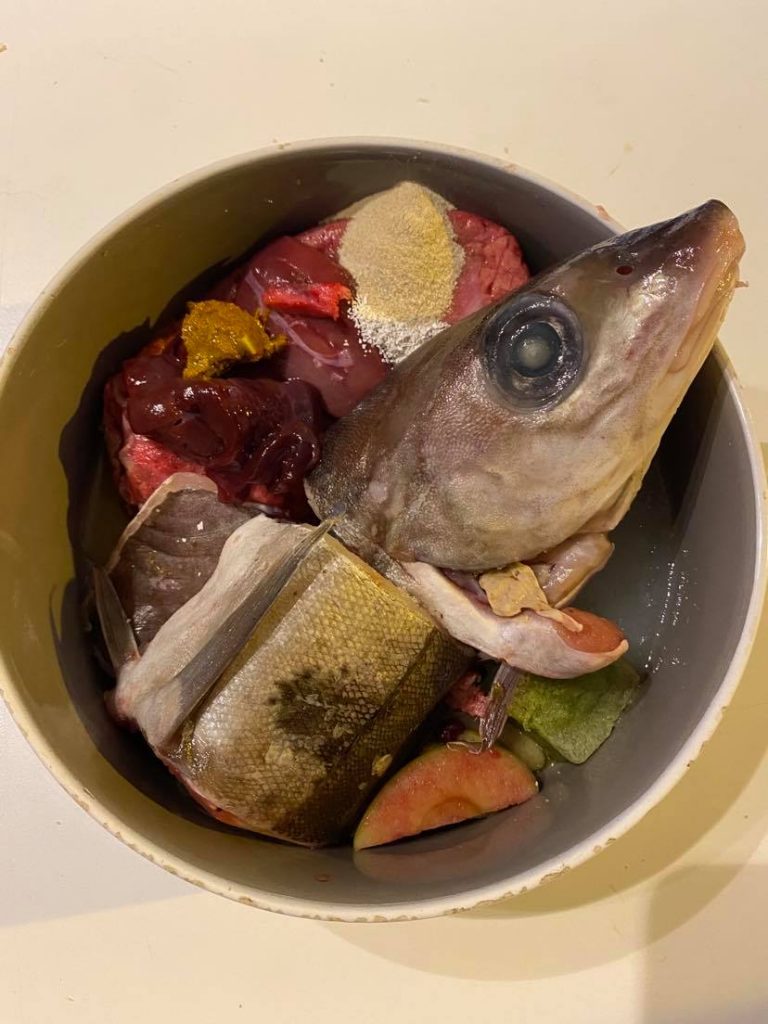 Supplements for my senior dog
I give daily supplements from Norsk Dyrehelse in form of Multiflex (Glucosamine, MSM, Green lipped Mussels, L-Arginin, Condroitin, C-vitamin and Mangan), salmon oil and blood powder. I also add my own homemade Golden Paste (which has several benefits, including anti-inflammatory and antioxidant) and Bone Broth (great for joints, gut/digestion, skin and coat). I would recommend you learn which supplements would be beneficial for your dog (it depends on their age, breed, activity and health).
Senior Friendly Exercise
Bella has 1-2 daily walks and she is the boss of the pace, so if she wants to stand around sniffing a bush for 5 minutes, that's what we will do. After all, the walk is for her, not me. We try to vary the surface and terrain during the walk and always include a small uphill so she works out her hind legs.
Two times a week Bella does swimming in an indoor heated pool for dogs. She has been doing this for about 4 years and it has been a major contributor to keeping her in shape. Swimming builds strength and provides a cardiovascular workout without any strain on her joints.
Besides our daily walks and her weekly swimming sessions, we do fitness training 1-2 times per week on a treadmill and/or with fitness equipment for dogs. I also sometimes bring her with me and the other dogs to agility training where she gets to watch our training and do some senior friendly training herself.
Regular Checkups and Treatment
Bella has regular checkups and treatments from her physiotherapist and her chiropractor. Every 4.-5. week she has physiotherapy and laser treatment. Every 6.-8. week she has chiropractor treatment. Bella is not the type of dog that will tell you or show any signs when she is in pain, so having professionals work closely with her will allow us to detect any soreness, stiffness or other pains early on, even though she might not be showing it on a daily basis.
Facilitating for my Senior Dog
A senior dog will not have the core muscles and foothold as they used to, so if you have slippery surfaces at home, you can place rugs/anti-slip mats. You can also use booties for a better foothold if you do not want rugs/mats or if you and your dog are visiting family/friend's houses.
If you have a staircase your dogs need to climb on a regular basis, it might be an idea to install a ramp for them to use instead. Senior dogs might have trouble using stairs due to loss of muscle and/or balance.
For dog beds I can highly recommend getting a type of Memory Foam bed for senior dogs. They are soft and gentle for the joints. Another good alternative is wool beds, which is both soft but also keeps the senior body nice and warm.
When going for walks, remember a senior dog will freeze more easily and when they do, their joints become stiffer. So use a jacket for the cold or the rain when you take your senior dog for walks.
Summary
Raw feeding is the diet I prefer for my dogs, but you can always enhance your dogs diet through supplements if you prefer otherwise. For exercising my senior dog, I believe in regular varied training combined with checkups from professionals to know what to focus on more. Most of a senior dog's life, is at home and facilitating the premises (stairs, slippery surfaces and beds) is essential for their comfort in my mind. I hope you found some useful tips and if you have any questions, please feel free to contact me or leave a comment.

I would like to add one more tip. If you have more than one dog (and especially if one of them is a senior), take the time to spend some quality time just the two of you. Take a walk somewhere your senior dog loves. Make the time, so they can sniff that bush for 5 minutes. Let them spend forever finding that perfect spot to pee. Because in the end, it is those little things you will miss.