Balder
Name: Balder
Breed: Border Collie
Born: 08.02.08
Sex: Male (neutered)
Weight: 24 kg
Rallyobedience: 2x 1.prize beginners level
Seminars/classes: Puppyclass, searchdog class, advanced searchdog class and tracking seminar.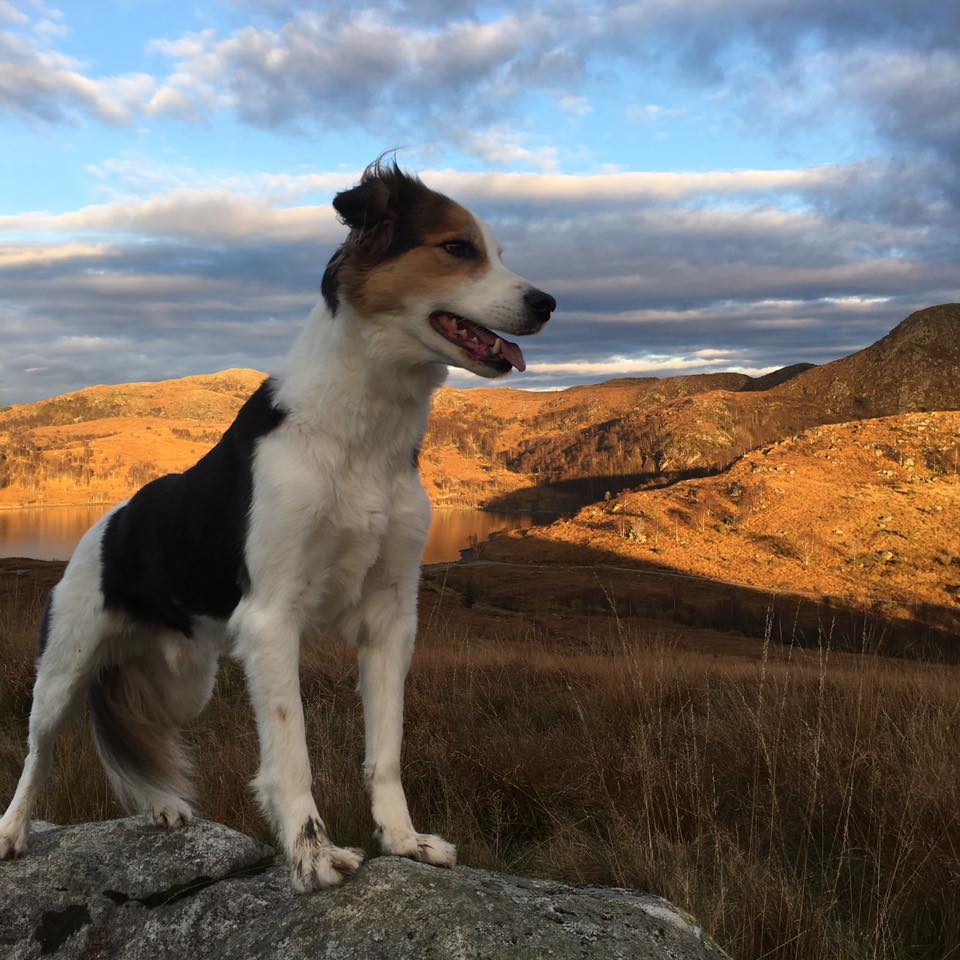 History
Balder is son of my oldest dog Bella. We chose to keep one of the puppies and from the moment he was born I knew it would be him. Bella helped a lot with raising him after 8 weeks but after an attack when he was young he developed fear aggression against other dogs. After many months of training, he can walk with some dogs on a leash.

I trained Balder to be a searchdog but at the age of 3 years he developed a disease with attacks his immune system. The disease is latent in his body and is triggered by stress. Activities where he experienced stress had to be reduced but we could still do tracking. Hiking in the mountains is one of his (and my) favorites which we also could continue to do. You can see where we have hiked here.
Update 22nd of june 2016
Since Balder has been free of any outbreaks I have gradually increased his activity level. He may not be cured but he can handle a greater level of stress without getting sick now. On the 18th of june he participated in a rallyobedience competition where we got 200 of 200 possible points. I will continue to carefully monitor his stresslevel to avoid triggering any outbreaks but it is going really well for now!