Roadtrip, perfect company, hotel breakfast and agility! The perfect way to spend the weekend!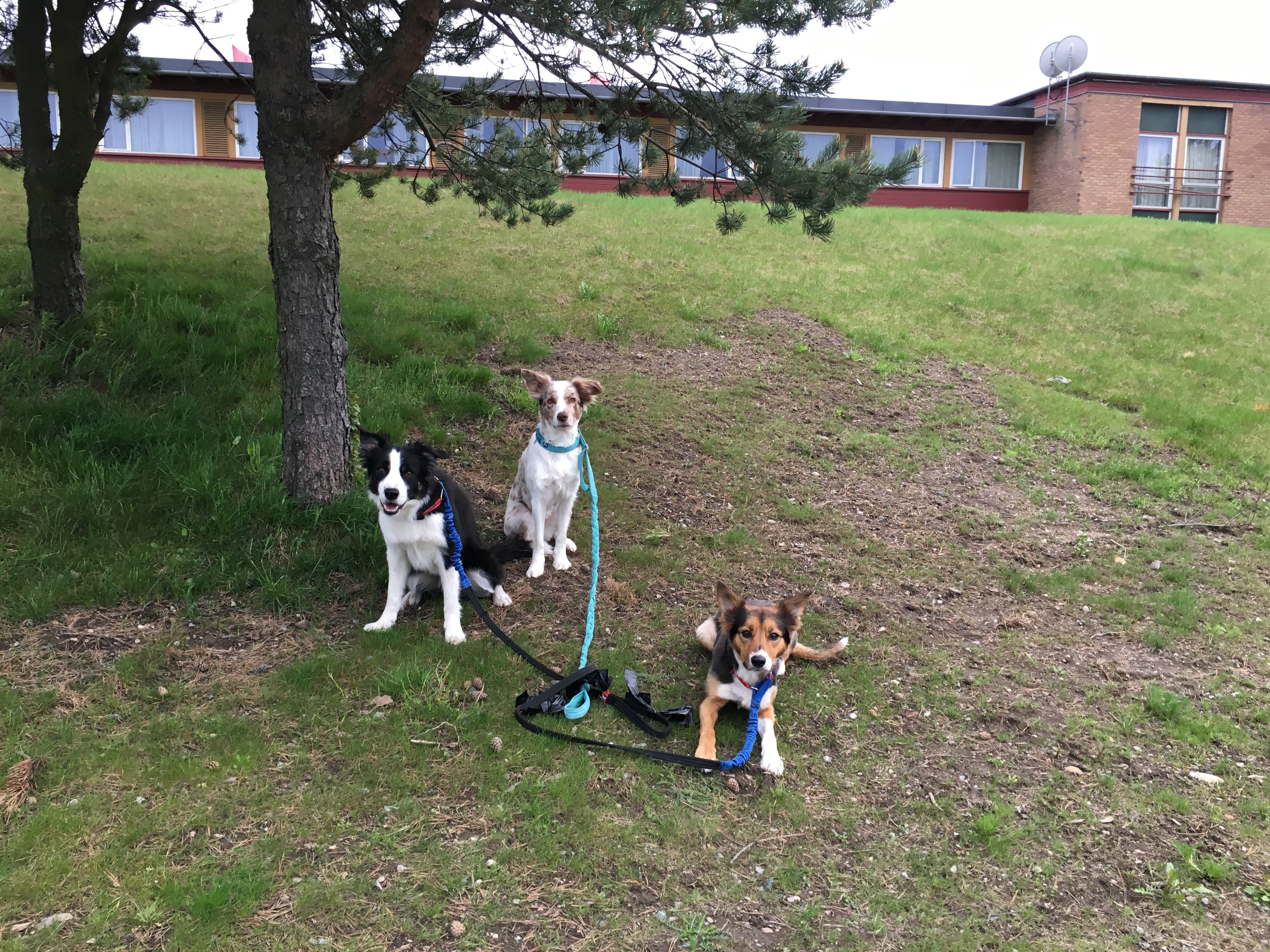 Klasse 2 here we come!
My goal for this competition was to get our final qualification for a2. We have been competing in a1 for a long time while working on our running contacts and jumping technique. Now that both those elements have improved we are going to go for it. The agilitycourse on saturday was really fun and speedy. We did a cleanrun, got 1st place and finally ready for a2.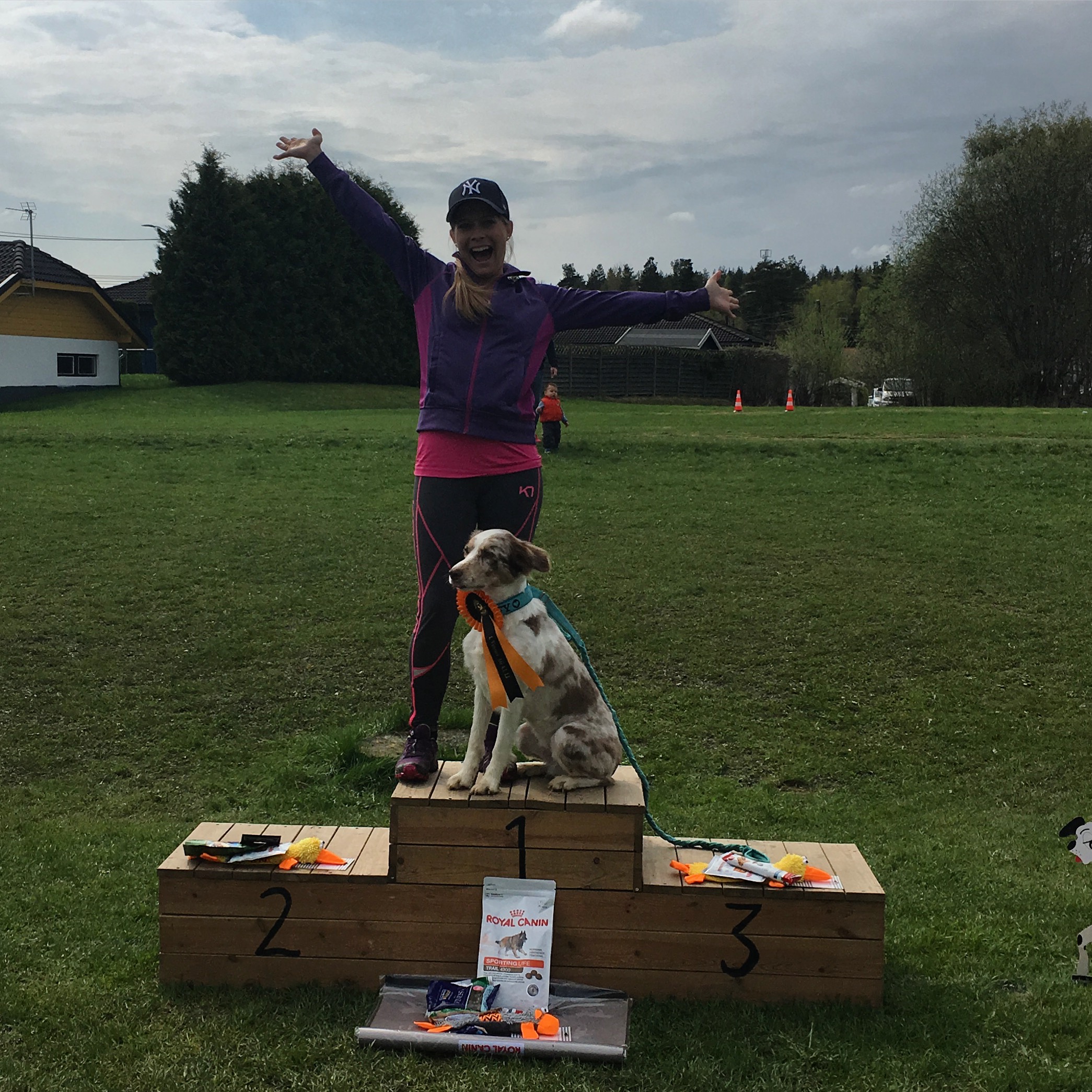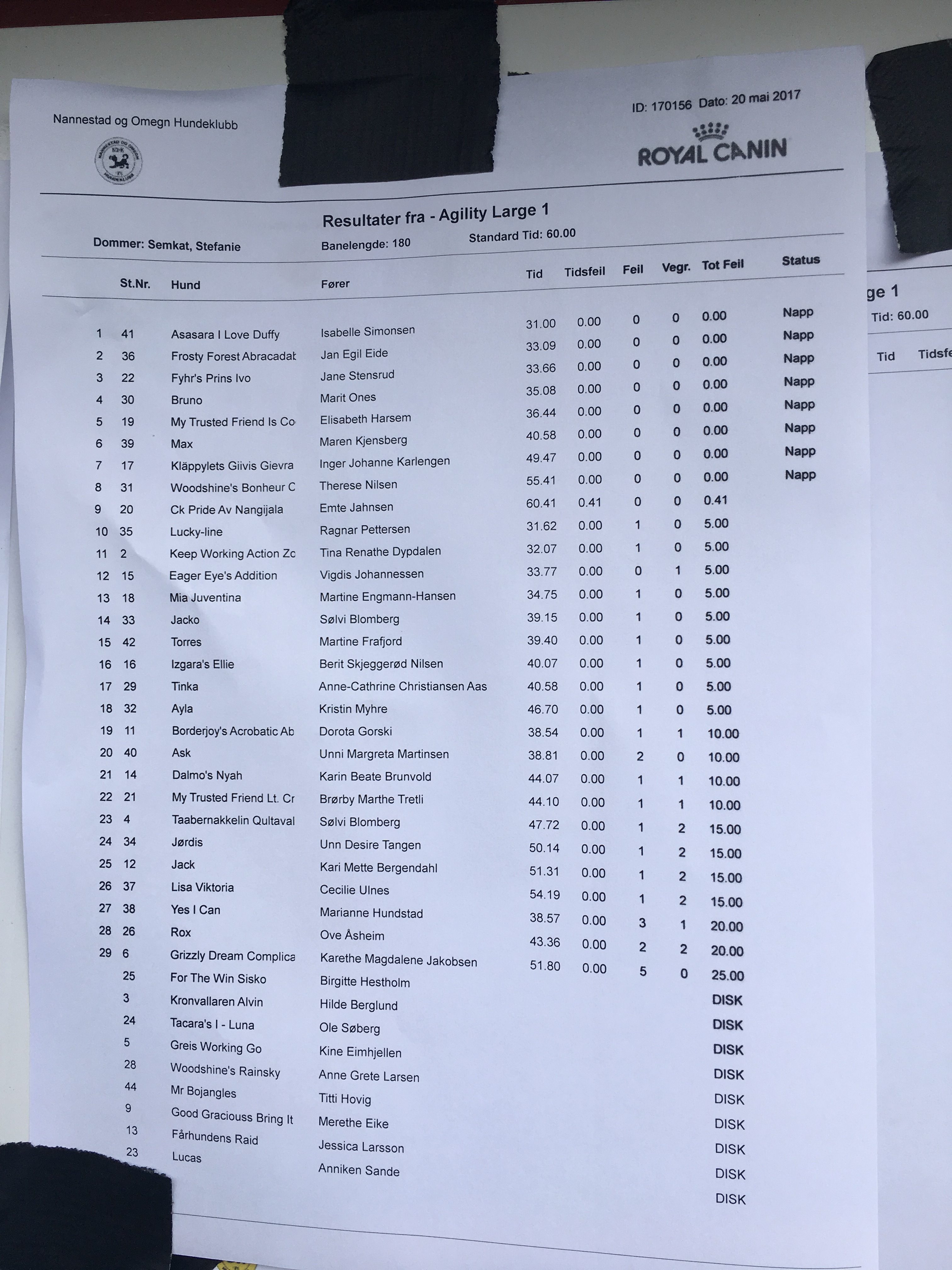 Our run in jumping2 on saturday was really good as well. This was the first run of the weekend and I was happy to see Buffy jumping well with confidence and great improvement on a surface she has struggled with before. We had the second best time, beat by Bodil and Ace.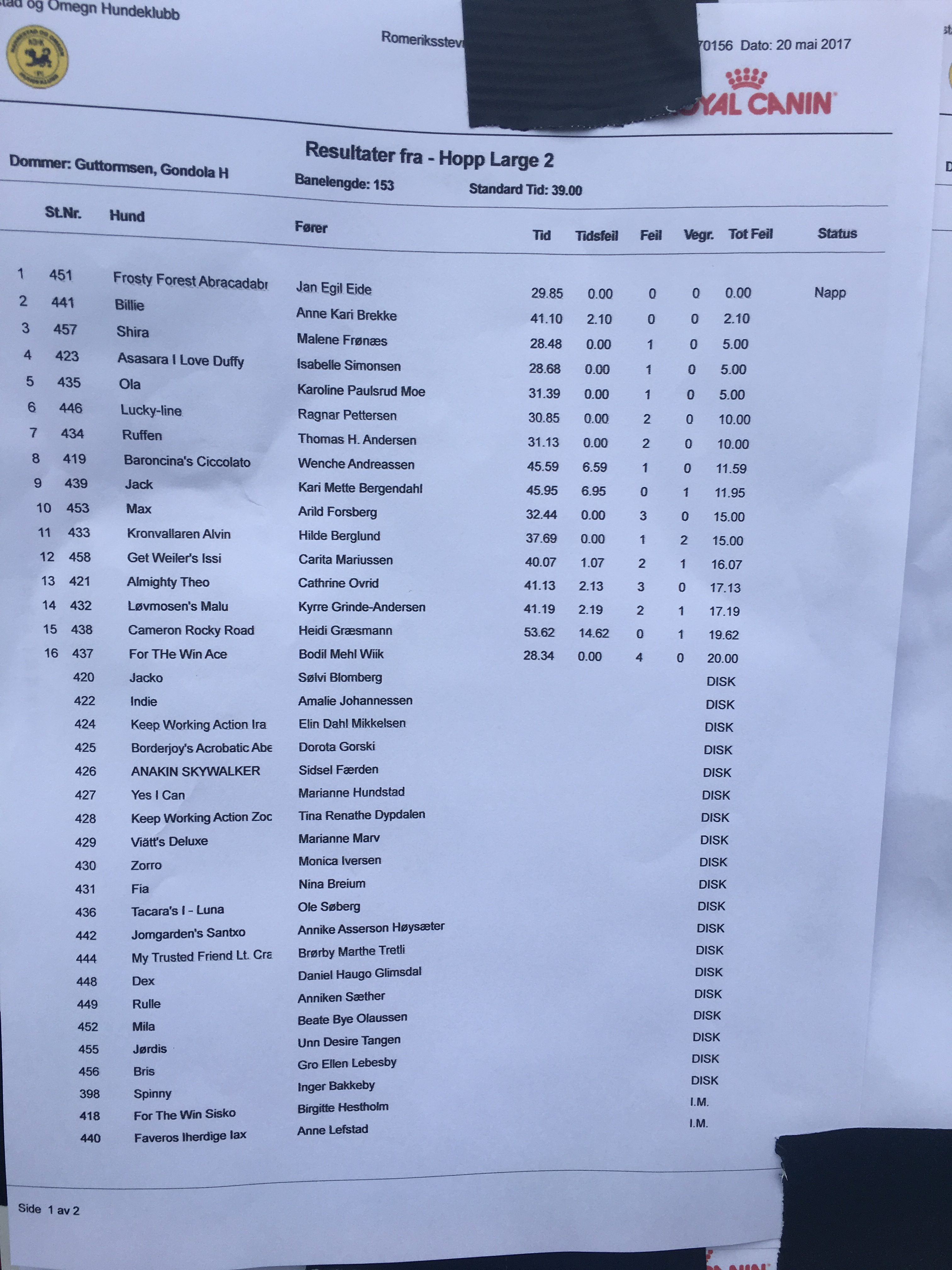 Our running contacts was really good and Buffy had deep and nice hits!
My first qualification competition
I have been so lucky to be able to run with Minus to try out for the national team. This weekends competition was the first qualifications for me and Minus. Although we did not receive any points I have a really good feeling of accomplishment. Lene helped me during the weekend with setting goals for each run and evaluating it after. This made a huge difference both for me but for each new run. Me and Minus had loads of great moments in each run and making it through the agilitycourse on sunday was really fun!
I cant wait to run at the final qualification competition in Trondheim (17th – 18th of june) with Minus! We are ready to keep fighting!