Published: September 3, 2018
On friday evening I drove with Bella, Balder, Buffy and Zen to Karmøy for agility competition. Buffy was the only one who was running but since Tom Ove was away I had all of our dogs with me.
Camping
I was quite pleased with my "setup" for the camping. I had our 3-person tent as my sleepingtent and my agilitytent as livingrom/kitchen. With a large cooler, table and chair it worked excellent. I also brought with me a little fence and some training gear for the weekend.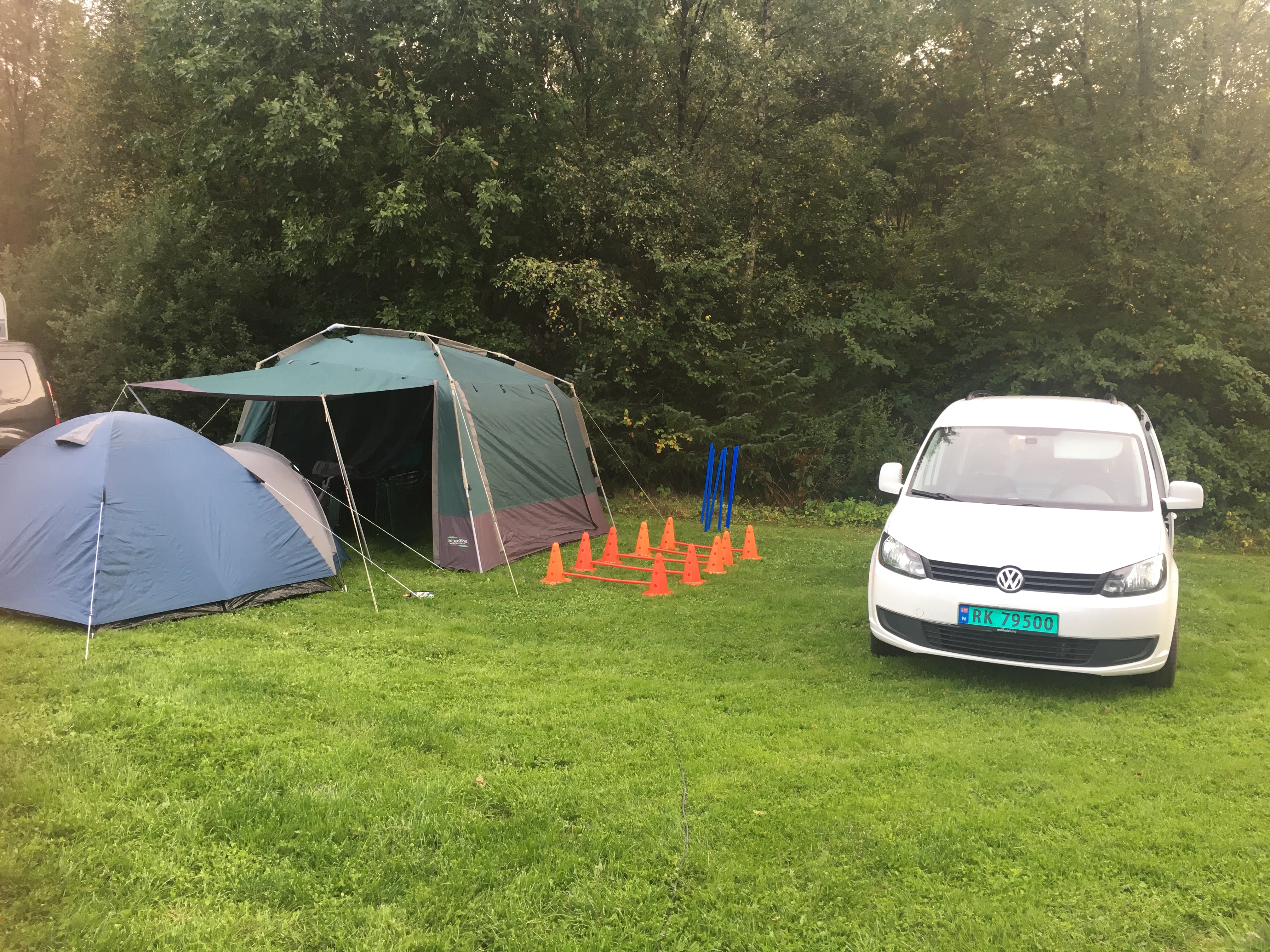 Hiking in beautiful nature
I started every morning with a walk to the shore for some fresh air – it was so nice having this beautiful nature right next to us. During the day I went for walks every chance I could with the other dogs.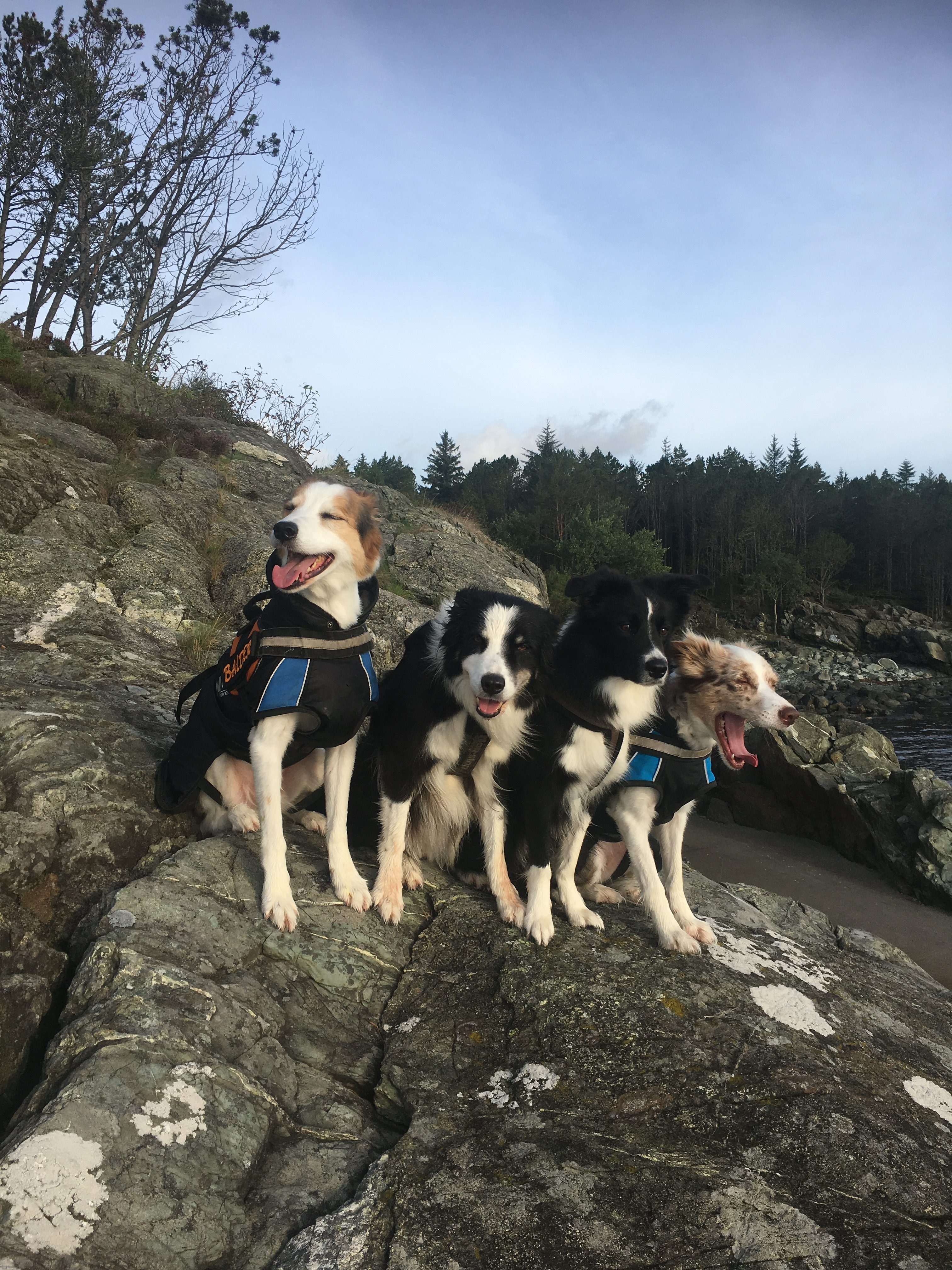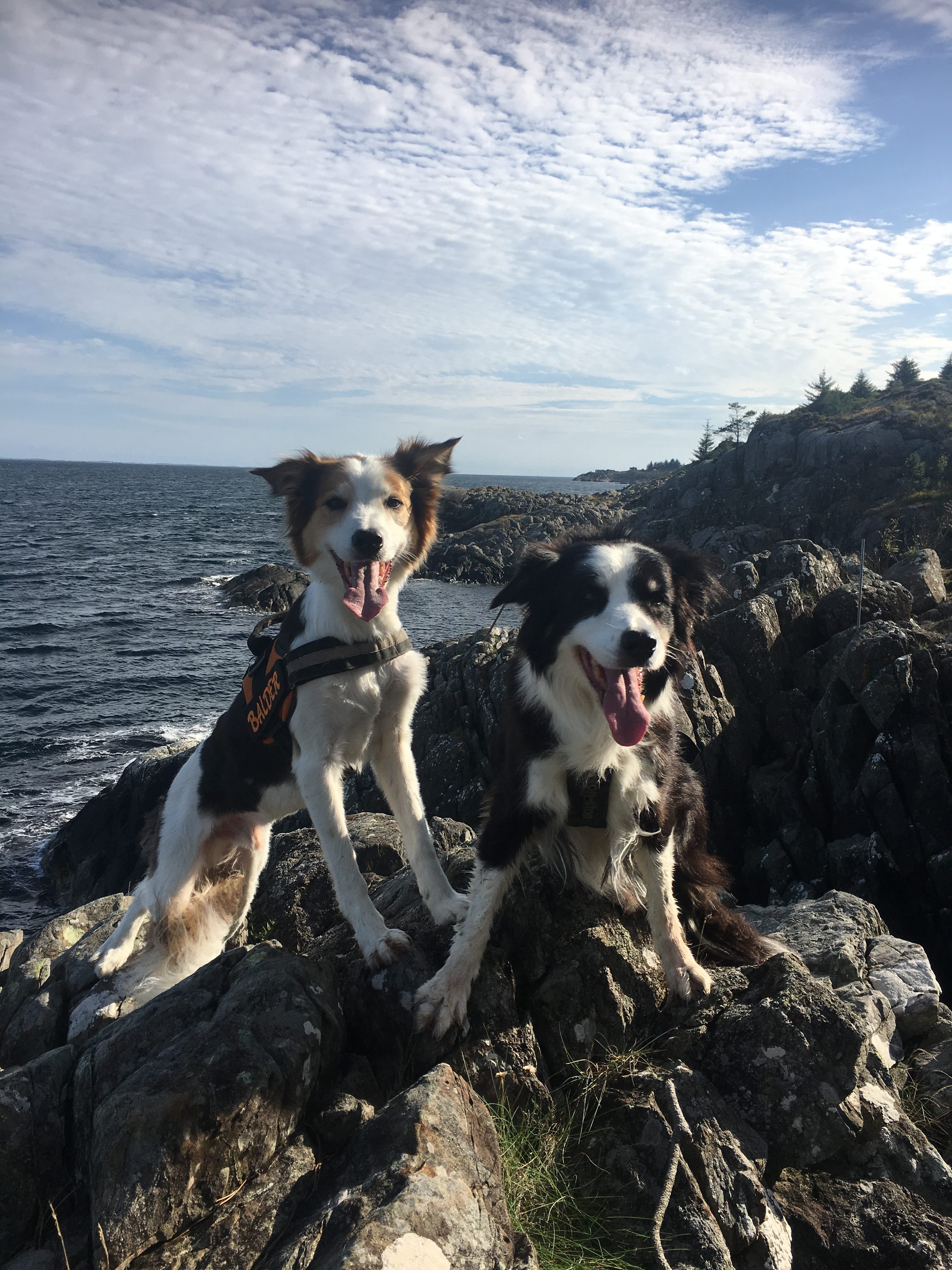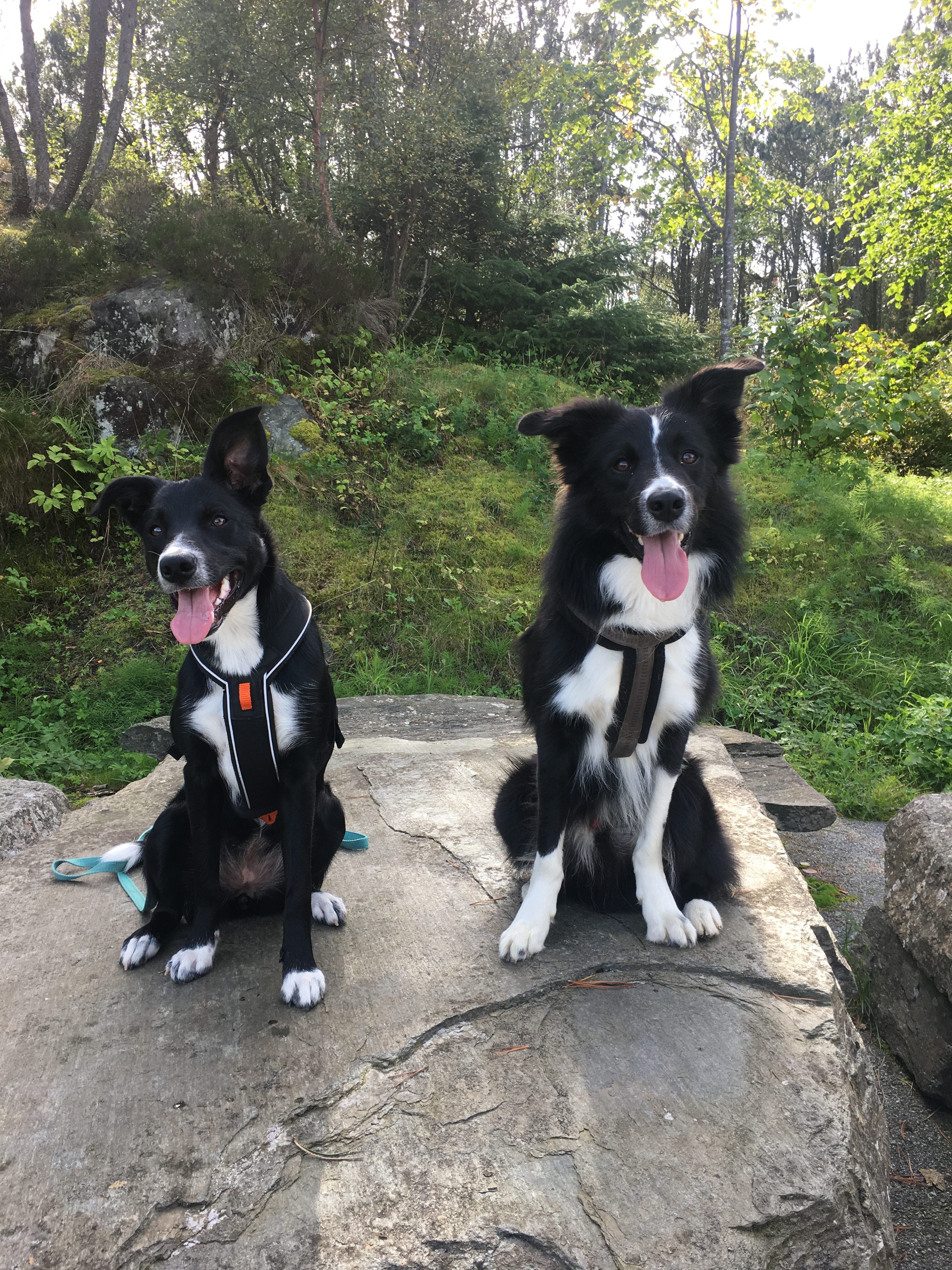 Disqualifcationsaturday and certificatesunday
Saturday started with a really nice teamrun where I got to remind Buffy of the see-saw criteria, followed by A3 where neither Buffy or me was doing our jobb and the day ending with jump3 which was not really that good either. After rebooting for sunday we started with a cleanrun in jump3 which gave us 1st place and certificate. After repeatedly trying to do something well in A3 I decided to walk off the course. Our final run for the weekend was team, which we ran clean and had such a great time. This weekend has been up and down resultswise, but what I am the most happy with is:
✅ 2/4 Double jumps without faults
✅ 4/4 RC hits on the dogwalk
✅ 2/4 Approved see-saw on the first attempt
✅2/4 Approved see-saw on the second attempt
✅ 4/5 Weaves