Of all the agility competitions we travel to, the one in Arendal is definetly among our favorites. Always happy people who organize, great area and when you also have great travelling company and sun, everything is perfect!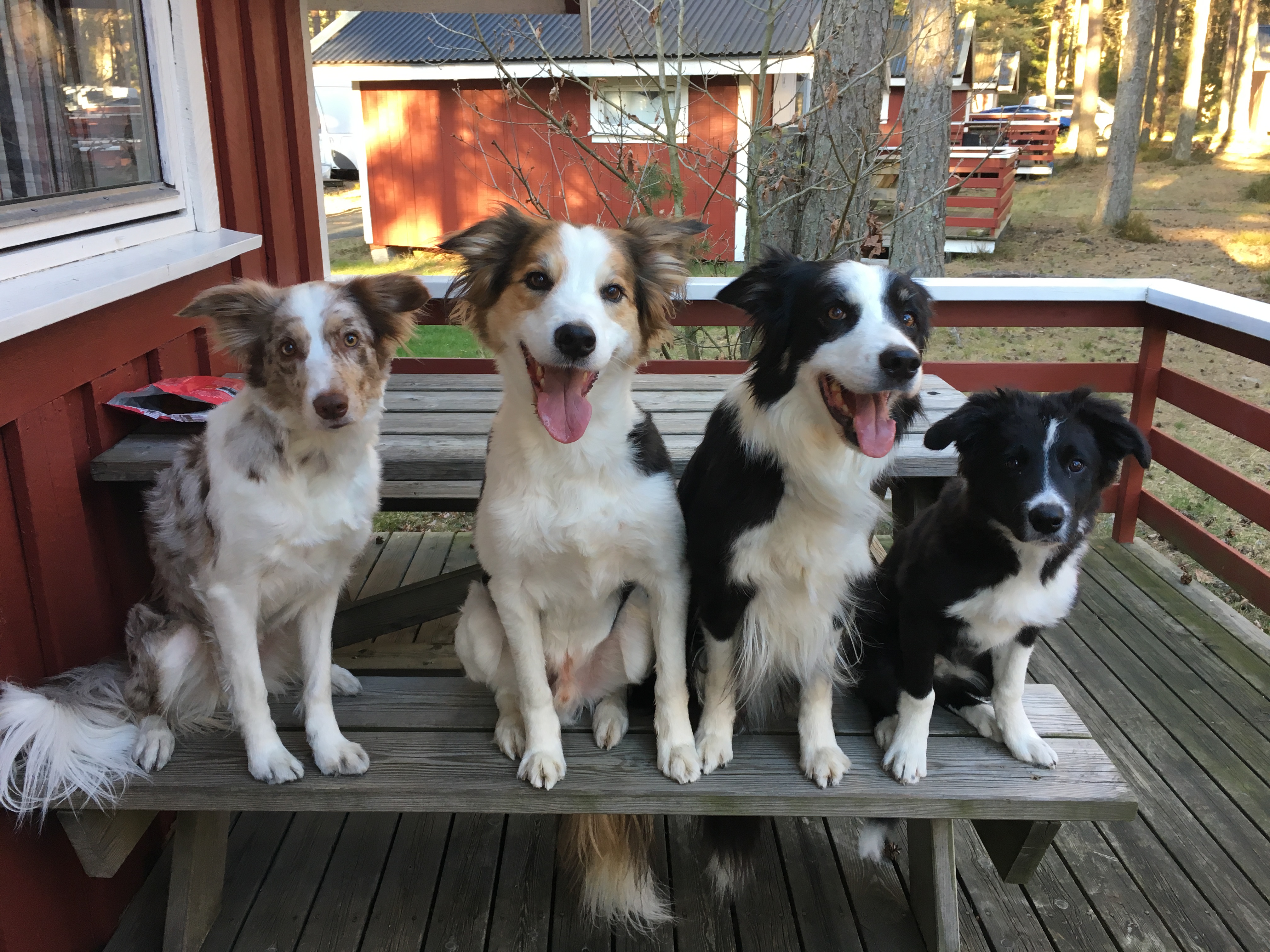 Just do it!
Me and Buffy had several good runs and some good results to take home, but for me the hightlight were:
Buffy has improved her jumping technique (places several strides overall before jumping and when doing backside jumps was especially good).
My improvement on using all the commands for Buffy when I run.
Stuff I am taking home for future training:
I need to give cues earlier.
I need to run like my coursewalk.
I need to improve how I place myself during my run.
Our best runs were agility on saturday and sunday where we got best time and ended up 3rd place both days. Unfortunately with a bar/refusual but we did manage to give the audience some entertainement during saturdays run:
The worlds best Minus
This year I am lucky enough to run with Minus some and what a dog! Me and him still have some adjustment to do to become synchronized but we have gotten so far in such a short amount of time! He challenges me in an amazing way which is both educational for me but also super fun. I cant wait to run more with this cool dog! During the weekend we had many good runs but on sunday the jump run had really nice flow.
Something for everyone
What I like about this competition is the surroundings. Since we have 2 adult dogs and 1 puppy who is not running agility it is nice to be able to do something else than agility during the weekend. Bella and Balder enjoyed a walk on the beach but I think they prefer the sand on the beaches at home compared to the stone beach we visited.