Sucess at rallyobedience trial!
Me and Bella have competed at rallyobedience trial in Stavanger this weekend. My goal for saturdays competition was to get our final qualification for the highest level (elite). During both rallyobedience trials and agilitytrials I use my mental training for my nerves and to achieve my goals. The result for saturday was 196/200 points, 2nd place and our final qualification!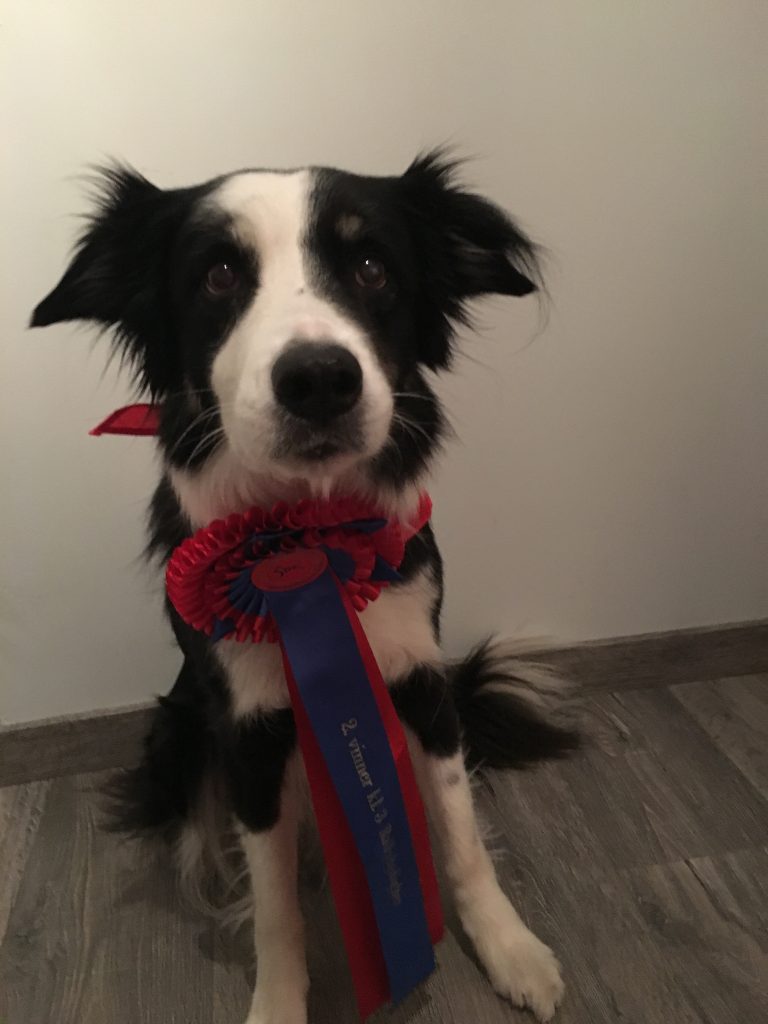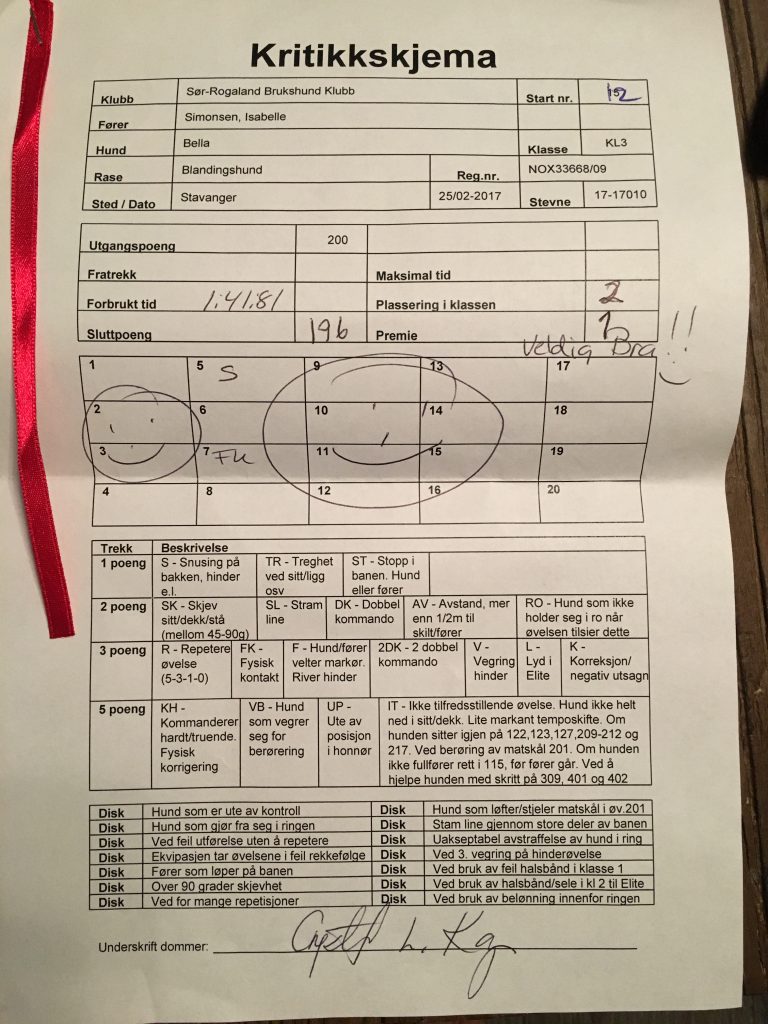 An added bonus this weekend was doing competition with Minus (my friend Lene's dog). Without having much training together we tried our best and had such a great time. Minus is such a happy and hard working dog and besides a few misunderstandings between us it would have been a high score for us as well 🙂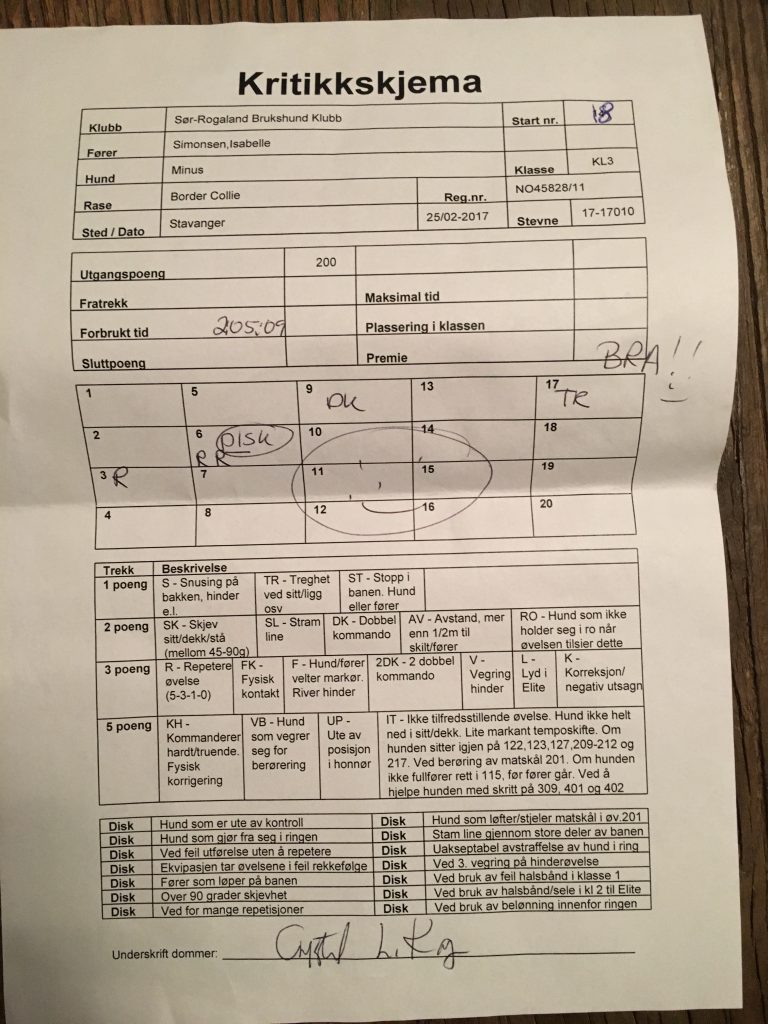 After getting the final qualification on saturday I quickly announced to the organizers I wanted to advance to the highest level for tomorrow competition. A new goal was set – at least 190/200 points and certifaction! Sundays competition came and along with it, my nerves. But training works, both for dog and handler. We got 190 points and our first certification!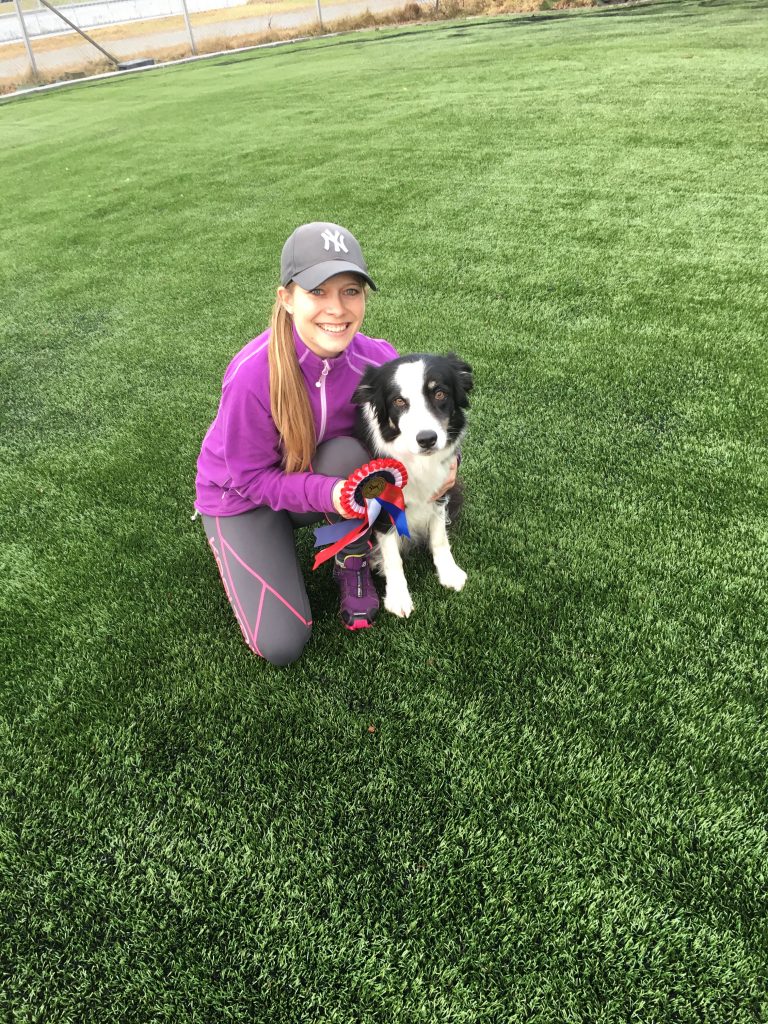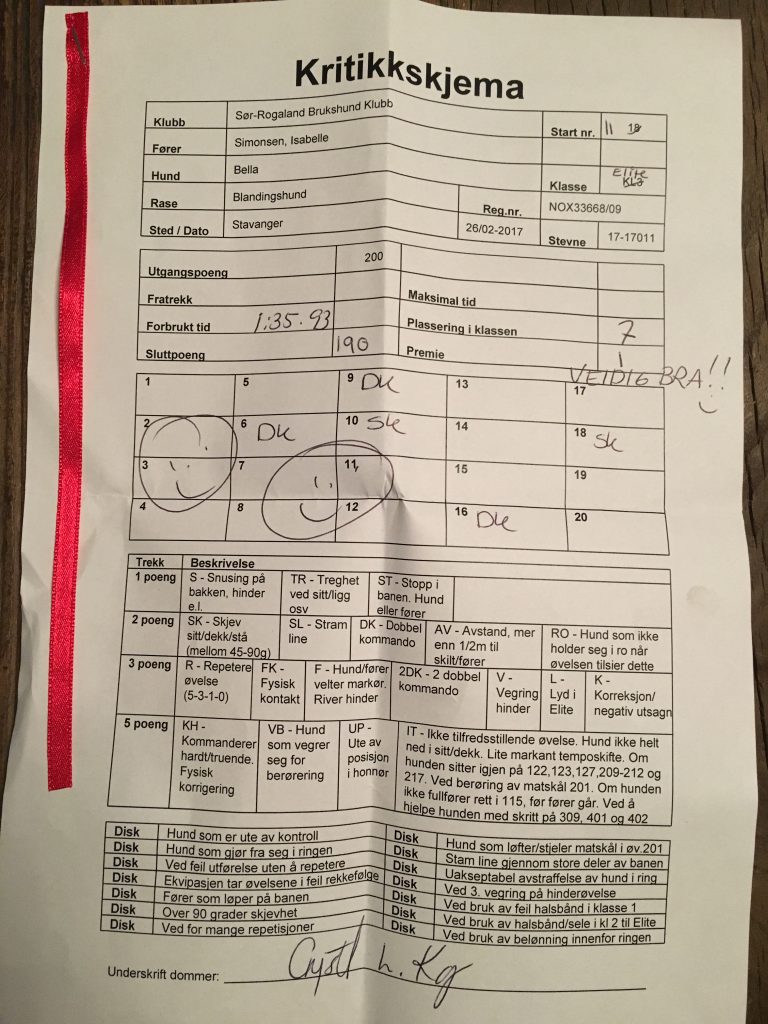 On sundays trial me and Minus worked a lot better togethere! We had a great teamwork and once again there was only a few minor details preventing the full score. What an amazing dog you have trained Lene, you should be proud of him and yourself!